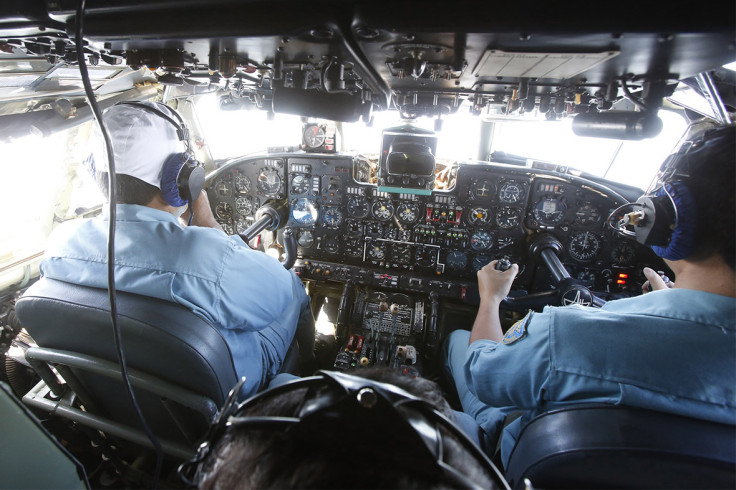 The last 54 minutes of communication with Flight MH370 before it disappeared without trace has been revealed by the Daily Telegraph.
The transcript confirms previous reports that the final words to ground control of Malaysian Airlines passenger jet co-pilot Fariq Abdul Hamid were "Alright, good night".
On the face of it the two-way conversation between Hamid and air traffic controllers appeared "perfectly routine", the newspaper reported. But two elements have caused concern.
First, the message from the cockpit which said the plane was flying at an altitude of 35,000ft was sent to ground control at 1.07am. But that information had already been transmitted - six minutes earlier.
Secondly, the loss of communications and deliberate westward turn happened during the handover from air traffic controllers in Kuala Lumpur to those in Ho Chi Minh City.
Two minutes after the final message, the transponder was shut down.
Stephen Buzdygan, a former British Airways pilot who flew Boeing 777s, said: "If I was going to steal the aeroplane, that would be the point I would do it.
"There might be a bit of dead space between the air traffic controllers. It was the only time during the flight they would maybe not have been able to be seen from the ground."
Overall the communication between MH370 and ground control gave no sign that the plane was about to change course and disappear.
Buzdygan said: "The communication up until the plane went to the changeover to Vietnam sounds totally normal.
"That kind of banter – I've done it hundreds of times. It is perfectly normal."
FLIGHT MH370 FACTBOX
Flight MH370 took off from Kuala Lumpur International Airport en route to Beijing at 00:41 on Saturday 8 March (16:41 GMT Friday).
About 50 minutes later, the aircraft lost contact with air traffic control.
No distress call was made.
On board, there were 12 Malaysian crew members and 227 passengers from 14 countries. That included 153 Chinese and 38 Malaysians.
Two Iranian male passengers, Pouria Nour Mohammad Mahread and Delavar Syed Mohammad Reza, were travelling on fake passports. Neither had any apparent links to terrorist groups.
No debris from the plane has been found in the international search.
Last confirmed communication with Indian Ocean satellite occurred at 08:11am, meaning plane continued to fly for seven hours after radar signal was lost.
At least 25 countries, including China, the US and Singapore, have now joined in the search for the missing plane.