Malaysia Airlines Flight MH370: Britain's HMS Echo Joins Search for Missing Jet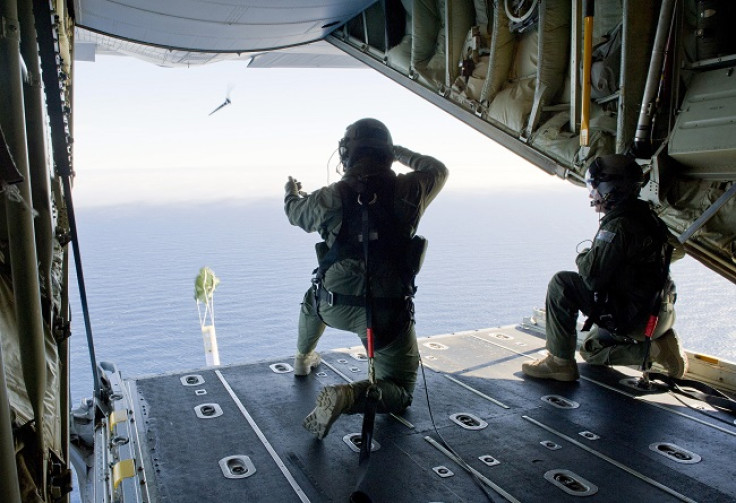 Britain's HMS Echo survey vessel was heading towards the southern Indian Ocean to help the huge international search operation for the missing Malaysian Airlines aircraft.
Twenty-nine planes, 21 ships, and six helicopters from more than 20 countries including China and Japan have been deployed in the hunt for the plane, which went missing almost two weeks ago.
The search has been focused on an area 1,500 miles off the southwestern coast of Australia after reports of two unidentifiable large objects were spotted via satellite.
Despite five aircraft scouringthe 8,800 square mile search area nothing has been found.
The Australian Maritime Safety Authority, which is coordinating the search, said it was still holding out hopes of finding passengers and crew aboard the MH370 flight alive.
John Young, general manager of AMSA's Emergency Response Division, said: "We want to find these objects because they might be the best lead to where we might find people to be rescued.
"We have done some work on that area and we're still focused on that task.
"It is a very large team effort with the international community providing technical support and information and we're all very grateful for that."
Australia's prime minister Tony Abbott described the sighting of the two objects measuring 79ft and 16ft in length as "credible and potentially important". Malaysian transport minister Hishammuddin Hussein said it "gives us hope".
Malaysia said the aircraft was deliberately diverted. Investigators have examined the backgrounds of the crew and passengers but have identified no terrorism links.
FLIGHT MH370 FACTBOX
Flight MH370 took off from Kuala Lumpur International Airport en route to Beijing at 00:41 on Saturday 8 March (16:41 GMT Friday).
About 50 minutes later, the aircraft lost contact with air traffic control.
No distress call was made.
On board, there were 12 Malaysian crew members and 227 passengers from 14 countries. That included 153 Chinese and 38 Malaysians.
Two Iranian male passengers, Pouria Nour Mohammad Mahread and Delavar Syed Mohammad Reza, were travelling on fake passports. Neither had any apparent links to terrorist groups.
No debris from the plane has been found in the international search.
Last confirmed communication with Indian Ocean satellite occurred at 08:11am, meaning plane continued to fly for seven hours after radar signal was lost.
At least 25 countries, including China, the US and Singapore, have now joined in the search for the missing plane.
© Copyright IBTimes 2023. All rights reserved.