Malaysia Airlines Plane MH370: Flight Could Have Disappeared in Aviation Black Spot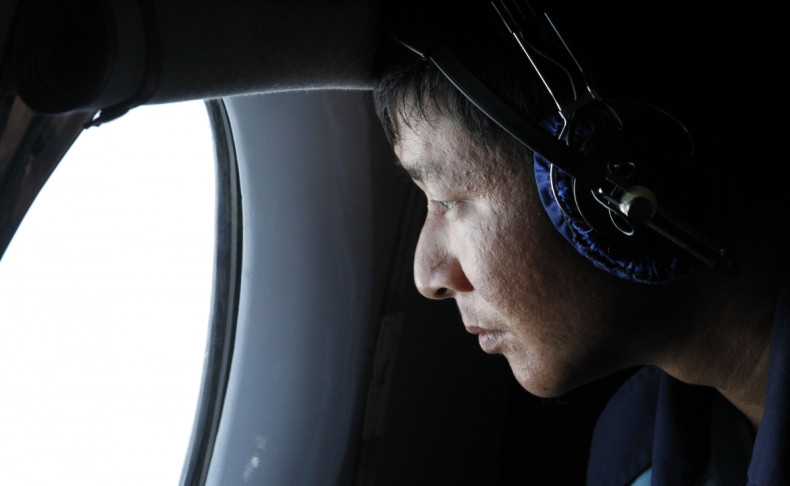 The Malaysia Airlines flight carrying 239 passengers on board could have disappeared in an aviation "black spot", an expert has said.
Former Boeing 777 instructor and United Airlines captain Ross Aimer told Sky News there are 'blind spots' in the world which could have prevented the plane's emergency locator transmitter from sending out a distress signal.
He said: "These are very sophisticated equipment that should have been working under any condition - in the water, in the jungle, after a fire, after an explosion - and none of them have talked to the outside world yet.
"There are spots in the world, however, that are called blind spots, where you cannot communicate for some reason.
"Unfortunately, that area near Vietnam, over the Gulf of Thailand, those are some of the black spots, so perhaps at that time there was no data transmission between the aircraft and the airline."
It is now four days since the Kuala Lumpur-to-Beijing MH370 flight vanished over the South China Sea. Aviation experts have examined possible causes of its disappearance including a terrorist attack, extreme turbulence, human error or even suicide.
But it has been labelled as an 'unprecedented mystery' by investigators amid growing fears the plane may never be found.
Now police are examining the profiles of all the passengers after it emerged the two passengers travelling with stolen European passports were not linked to any terrorist group.
Malaysian police chief Khalid Abu Bakar told a news conference: "Maybe somebody on the flight has bought a huge sum of insurance, who wants family to gain from it or somebody who has owed somebody so much money, you know, we are looking at all possibilities."
Interpol named the passengers travelling with stolen passports as 19-year-old Iranian Pouri Nourmohammadi, who was believed to be trying to seek asylum in Germany and 29-year-old, Delavar Syed Mohammad Reza, who was also Iranian.