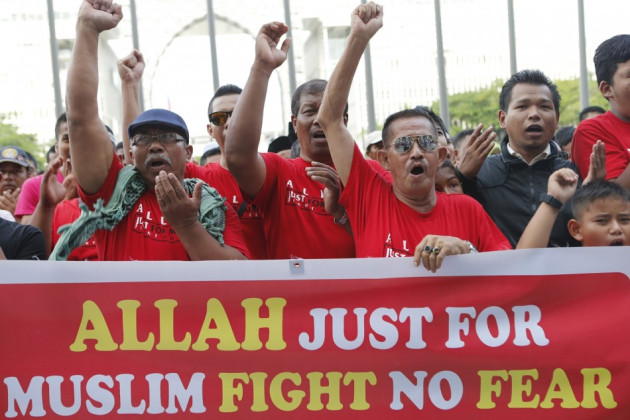 A Malaysian Catholic newspaper has lost a court battle to refer to the Christian God as "Allah" in a case that triggered attacks on places of worship three years ago.
The appeal court said that allowing non-Muslims to use the word would "cause confusion in the community".
The Herald had claimed that a government ban on the use of Allah in its Malay-language newspaper was unconstitutional. However Apandi Ali, head of the three-judge panel, asserted that "there is no infringement of any of the constitutional rights."
The court decreed: "It is our common finding that the usage of the name 'Allah' is not an integral part of the faith and practice of Christianity."
But the Herald, which has conducted a legal battle for three years, said it will now appeal to the Federal Court.
The appeal court ruling overturns a verdict in December 2009 which stated that The Herald could use the word to describe the Christian God. The lifting of the ban sparked a series of attacks in early 2010 on churches with Molotov cocktails, rocks and paint.
The Herald editor, Reverend Lawrence Andrew, said he was "disappointed and dismayed" by the new decision.
The Herald and its supporters claim that Bibles in the Malay language have used the word Allah to refer to the Christian God for decades, long before Malaysia became a federal state in 1963.
"Allah is a term in the Middle East and in Indonesia it is a term both for Christians and Muslims. You cannot say that all of the sudden it is not an integral part. Malay language is a language that has many borrowed words, Allah also is a borrowed word," Andrew argued.
Muslims account for 60% of the country's 28 million people, while Christians constitute about nine percent.