Malaysia and Australia confirm wing flap found in Mauritius belongs to missing MH370
The wing component was found on the Indian Ocean island of Mauritius in May this year.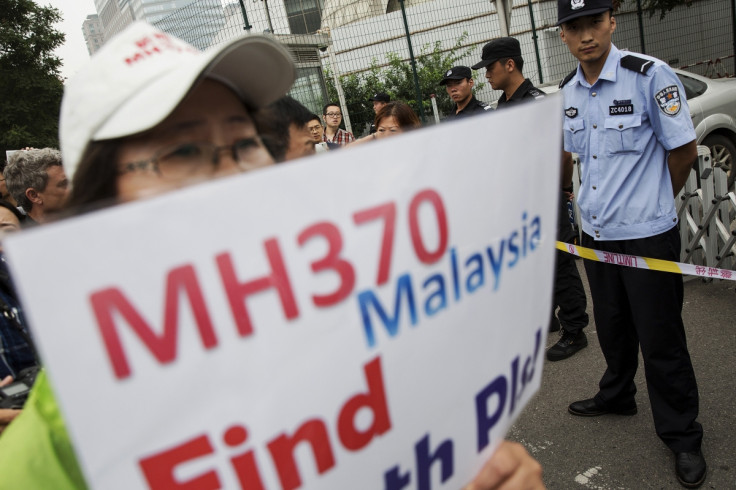 Malaysian and Australian authorities have confirmed that the wing flap found on the Indian Ocean island of Mauritius belongs to missing Malaysia Airlines flight MH370. They said the piece of debris, which turned up in May, is consistent with the trailing edge of an aircraft wing.
The Boeing 777 went missing in March 2014 with 239 people on board and since then there has been no credible information on the wreckage. Though there were a few leads from several pieces washed ashore around Indian Ocean's coastal areas, there has been nothing conclusive.
"From a part number found on a section of the debris, the piece has been identified as a trailing edge splice strap, incorporated into the rear spar assembly of a Boeing 777 left outboard flap," said Malaysian Transport Minister Liow Tiong Lai on Friday (7 October).
"Adjacent to the part number was a second part identifier. The flap manufacturer supplied records indicating that this work order number was incorporated into the outboard flap shipset line number 404. This corresponds to the Boeing 777 aircraft line number 404, registered as 9M-MRO (MH370)."
The search operation for the underwater wreckage has been led by the Australian Transport Safety Bureau (ATSB), which has confirmed the wing flap by analysing the number present on the part. However, it is still unclear whether the latest finding would throw any light on the precise location of the remaining wreckage. The Australia-led search teams are currently combing the 120,000 sq km-ocean floor beneath the Indian Ocean for debris and the operations are likely to end in December.
Previously, two pieces of wreckage, found on the French island of Reunion and in the Tanzanian coastal island of Pemba, were confirmed by authorities that they belong to MH370. The missing flight that originated from Kuala Lumpur and was bound for Beijing has been one of the greatest aviation mysteries of modern times.
© Copyright IBTimes 2023. All rights reserved.