A suspected explosive device was detonated by Malaysian police near Kuala Lumpur's iconic Petronas Twin Towers on 9 March. Two "suspicious bottles" were detonated by a bomb squad outside Kuala Lumpur Convention Centre at about 8pm local time (12pm GMT) but the police later said the devices were materials for a science project left behind by students.
A concert at the venue by American singer Richard Marx went ahead despite the scare, the Straits Times newspaper reported. Malaysia has been on high alert since explosions and gunfire rocked the Indonesian capital Jakarta in January.
Earlier this week, the country's deputy prime minister said security services had foiled an Islamic State (Isis) plot to kidnap Prime Minister Najib Razak and several of his cabinet ministers.
High alert
Police said they were alerted to the suspicious devices by cleaners at the convention centre's Aquaria museum at about 5.15pm local time. They arrived on the scene and cordoned off the area at 6pm before a bomb squad destroyed the devices using a robot unit.
"The CCTV at the multipurpose hall in Aquaria recorded several female students. These students had earlier visited Petrosains at the Twin Towers and conducted a science project using the jars," a police official told Malay Mail Online. "It is believed that the students left behind the bottles upon leaving Aquaria."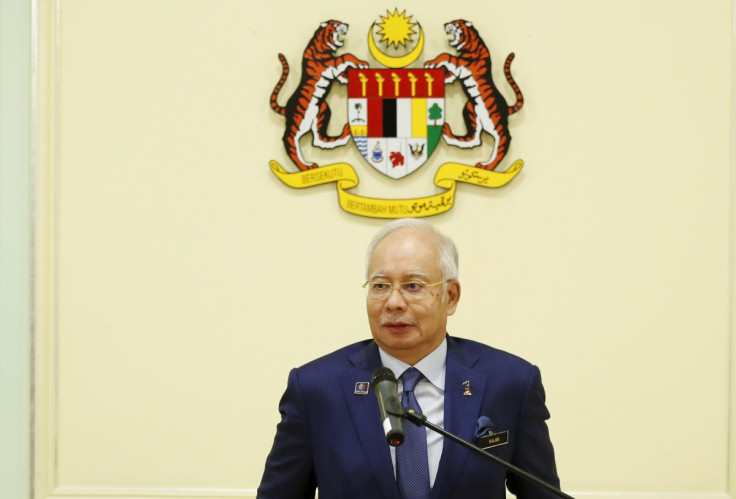 On 8 March, Malaysia Deputy Prime Minister Ahmad Zahid Hamidi revealed several IS-inspired terror plots had been thwarted by the country's security services in the past few months. "On 30 January, a total of 13 people with ties to Daesh had planned to kidnap the leaders, including the prime minister, home minister and defence minister," he said in parliament.
"We detected plans to attack several locations in Kedah, Kuala Lumpur and Putrajaya, attempt to rob of firearms from army camps, making of explosives, robbing cash-in transit vans as well as plot to kidnap the country's leaders for ransom."