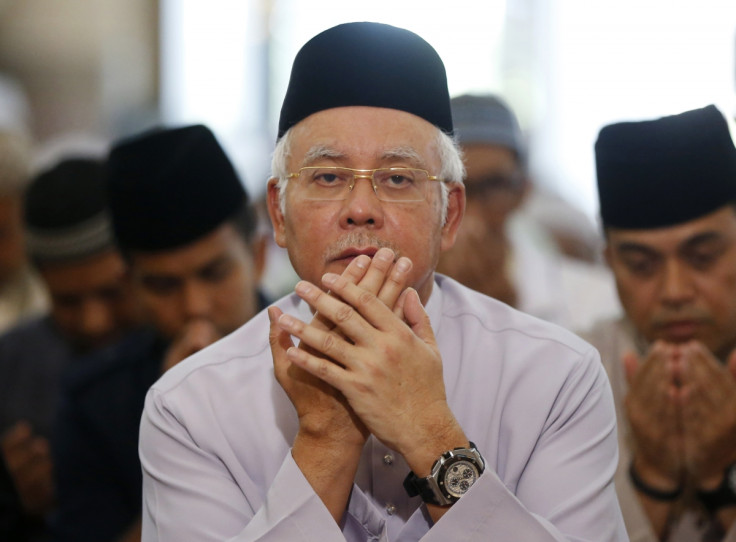 A move to drum support for beleaguered Malaysian Prime Minister Najib Razak has backfired spectacularly. A Twitter hashtag set up in support of Najib - #RespectMyPM - is now being used to slam him in the social media world. The hashtag now seems to have morphed into #SuspectMyPM.
And now the hashtag has shot up to the top of Malaysia's trending charts. Local media said that the #RespectMyPM campaign was launched a few weeks ago to support the prime minister who is facing calls to resign from various quarters, including the opposition party and former Prime Minister Mahathir Mohamad.
Only last month, Malaysian police failed to stop social media posts depicting Najib as a 'clown'. Police attempt to clampdown on a satirical sketch of Najib as a clown by rights activist Fahmi Reza resulted in more people, in solidarity with Fahmi, posting their own versions of Najib as a clown.
Social media user Raja Ahmad Iskandar Fareez told the South China Morning Post: "Social media amplifies the current sentiment that is already prevalent. Everyone will have their opinion."
He continued: "The intention of those who pushed for the campaign was to demonstrate that Prime Minister Najib has support but they neglected the fact that social media cannot be controlled. They [the government] can't curate the contents to fit their agenda. They [government] did want it to be viral but not in the way it is now."
Project manager Lee Ee May said: "It's so obvious that it is a government propaganda move and for young people, respect has to be earned. So the whole hashtag has become a laughing stock because it is intended to force people to respect the Prime Minister when people obviously don't have any for him."
"So they turn it into an ironic and sarcastic game instead. It is a way of ridiculing the Prime Minister," Lee explained. One person tweeted #RespectMyPM Because nobody in this world received a bigger political donation in their personal bank account than him. NOBODY!"
Another social media user said that respect cannot be forced and that it must be earned. @SyedSaddiq said that one should respect Malaysia and not the Prime Minister.
@terencekumar questions how can "he #RespectMyPM when I #SuspectMyPM stole billions from the nation," referring to the on-going state fund 1Malaysian Development Berhad scandal that is plaguing Najib. The prime minister chairs the advisory board of the fund.
That is not the only issue the prime minister is facing. There is growing controversy over allegations that he received nearly $700m from Saudi Arabia as a political donation that was deposited into his personal bank account. Najib has denied all allegations of impropriety and he has been cleared by the Malaysian Attorney General early this year.
Another social media user said that he respects his prime minister "because no one else can go about his daily life shamelessly like he does.