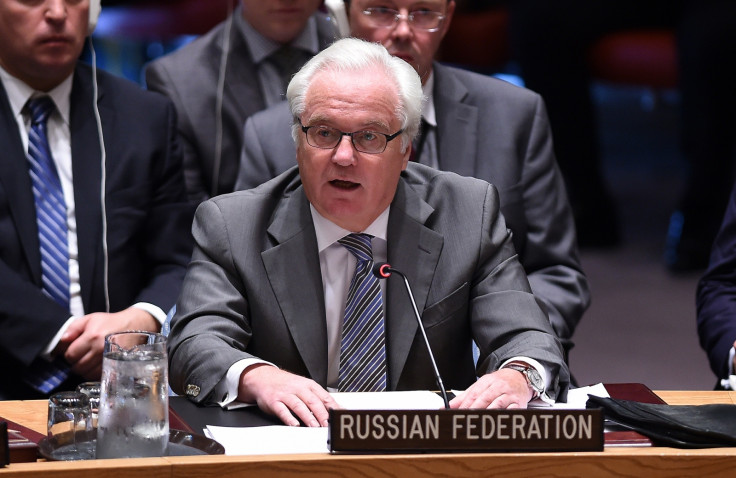 Russia has called for a greater UN role in establishing who brought down Malaysian Airlines Flight MH17, and dismissed Dutch-led calls for an international tribunal to be set up to bring those guilty to justice.
Russia has circulated a rival draft resolution calling for the UN to take a greater role in supervising the investigation, and has questioned Dutch impartiality.
The Dutch – alongside Australia, Belgium, Malaysia and Ukraine – are conducting a criminal investigation into the July 2014 incident, in which 298 people were killed when a plane crashed in East Ukraine, where pro-Russian militants and Ukrainian government forces were fighting.
A separate investigation by the Dutch Safety Board has found that the plane was downed by a Buk surface-to-air missile fired from an area controlled from separatist militants. Last month the countries taking part in the criminal investigation submitted a draft resolution to the UN Security Council, calling for a UN-backed tribunal to prosecute those responsible.
Russian military investigators, though, have alleged that the plane was brought down by a Ukrainian fighter jet, or a rocket controlled by Ukrainian forces. In a recent telephone conversation with Dutch Prime Minister Martin Rutter, Russian President Vladimir Putin called plans for a tribunal "counterproductive" and "premature".
The Russian draft resolution calls for the UN Secretary General Ban Ki-Moon to report to the council in two weeks on "the steps that would enhance the role of the UN in support of the investigation".
The proposal expresses concern that the ongoing Dutch-led criminal investigation "does not ensure due transparency in its organisation and work methods, which may have a negative impact on its outcome". It stops short of advocating a tribunal to bring those responsible to justice, instead calling for a special UN envoy to be appointed to oversee the investigation.
"We believe it's not in the UN Charter, the UN Security Council is not supposed to deal with situations like that," Russian UN ambassador Vitaly Churkin said.
Malaysia, Australia, the Netherlands, Belgium and Ukraine rejected the Russian allegations, and claimed that the investigation was being carried out in accordance with the highest international standards. They said that making evidence key to the investigation public could compromise its integrity. It is scheduled to deliver its findings later this year.