Speculation on social media has been rife after a carcass of a goat kid that has human-like features was found by a farmer in the southern state of Malaysia. The new-born kid was believed to have been trampled on by its mother.
Farmer Ibrahim Basir has handed over the carcass to the Johor Veterinary Services Department for tests to be conducted. The 63-year-old said he was shocked to find out that one of his goats had given birth to a kid that had human features.
The kid was found at around 11am local time on 22 April. "When I went to check, I was quite shocked but fascinated too as its face, nose, short legs and even the condition of its soft body seemed like a human baby, but the light brown fur covering its whole body resembles that of a goat," he told The Star, an English language, local national daily.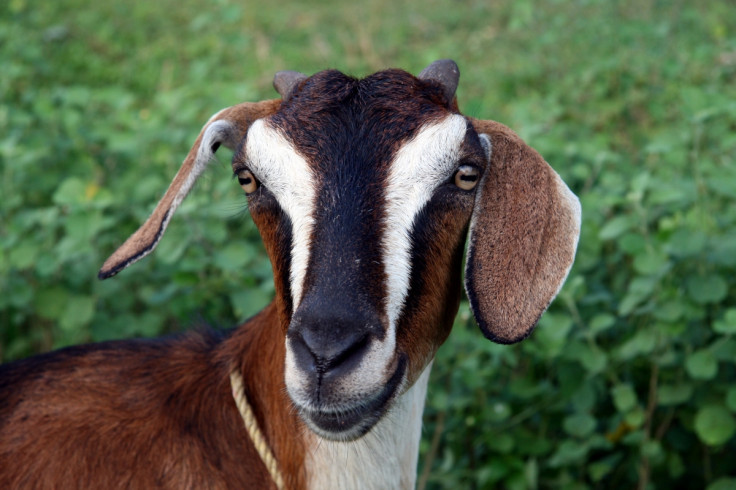 The kid did not have any umbilical cord and was already dead when found. The Johor state government's Agriculture and Agro-based Industry committee chairman Ismail Mohamed told The Star newspaper that it will take between two weeks to a month to finalise its investigations.
"For now, we cannot confirm or deny anything as we have never received such a cash before. We will have to wait for the results," he said, refusing to be drawn into social media speculation.
Ismail told the newspaper that the department will be looking into the possibility, among others, whether the female goat was "violated by a human." This is however not the first time such a case has been reported. In 2014, a goat in India had given birth to two still-born kids which had human-like features.
Experts, in that case, believed that this was due to a rare genetic disorder. "In medical terms, the condition is called fetal anasarta, means the baby body filled with excessive fluids. This happens due to a genetic disorder or infection," Dr Devadas, the deputy director of the department of animal husbandry of Karnata was quoted as saying by local newspapers.