The Malaysian government, and eventually taxpayers, will have to foot all of 1Malaysia Development Berhad (1MDB) financial obligations, even though some of them have been guaranteed by Abu Dhabi sovereign fund International Petroleum Investment Co (IPIC). This is because the government had provided a back-to-back guarantee on IPIC's guarantee.
Lawmaker Tony Pua who also sits on the multi-party parliamentary Public Accounts Committee, noted that the government's debt-asset swap arrangement with IPIC indicated that the Ministry of Finance would indemnify IPIC of all its obligations including advances and interest payments on behalf of 1MDB. "In the inter-guarantor agreement signed between 1MDB and IPIC dated May 21, 2012, 1MDB has to get the Minister of Finance (Inc) to settle all principal and related costs if 1MDB fails to discharge its obligation as a guarantor," Pua added.
IPIC may refuse to pay the $50.3m interest and this will eventually force IPIC to repay the $1.75bn (£1.20bn, €1.55) of bonds it guaranteed on behalf of 1MDB. "However, ultimately, IPIC will make the claim on the Malaysian ministry of finance based on the inter-guarantor agreement," Pua said.
And the big question is - Will Malaysia's Prime Minister Najib Razak refuse to honour 1MDB's agreement with IPIC, the sovereign wealth fund of the Abu Dhabi government? Pua is demanding that Najib explain how the government intends to resolve the situation.
"The minister of finance cannot continue to remain silent on this matter as this is the single largest default by any government subsidiary ever in the history of Malaysia," he said. A full and satisfactory explanation on "the financial disaster taking place before our eyes and outline the steps which will be taken to remedy the situation," he said.
Ironically, in addition to being the prime minister, Najib also holds the Finance Ministry portfolio. He is also the chair of the advisory committee to 1MDB. FinanceAsia named Najib as the worst finance minister in 2016 in Asia Pacific's largest economies.
1MDB debts as good as government bonds
His comments were backed by others. A fund manager who is currently holding some 1MDB debt, said: "The [RM5bn] sukuk is government-guaranteed. 1MDB's name may be on the bonds but the way it is wrapped, it is as good as MGS [Malaysian Government Securities]. There is no reason for us to disturb the bonds." As a sukuk holder, he has decided not to call for an accelerated principal payment despite the default.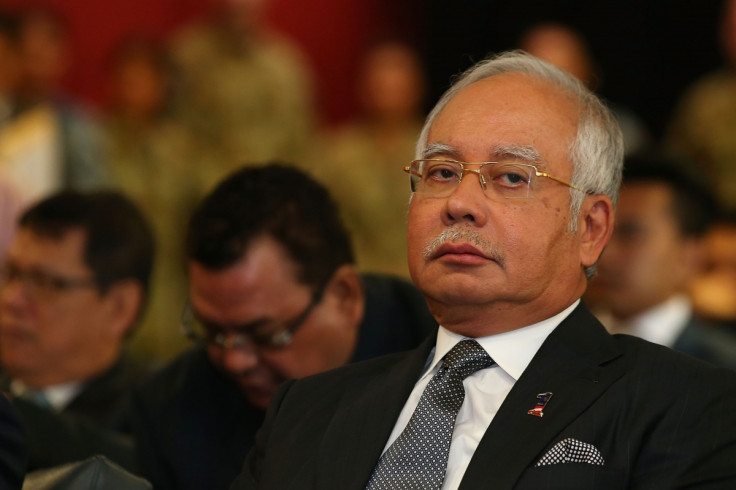 The Edge Markets noted that although 1MDB's RM2.3bn cash reserves is "ample liquidity" to cover interest payments, the state fund does not have the liquidity to meet a claim for a principal payment shoudl the Langat bondholders choose to trigger an event of default.
In practice however, bondholders generally "think twice" about seeking accelerated payment when the company is unable to pay in full as it may result in creditors eventually failing to get all of their money back, The Edge reported, quoting a source.
1MDB on 26 April confirmed that it had defaulted on $50.3m interest payment due on the $1.75bn bonds issued by its subsidiary 1MDB Energy (Langant) Ltd. Cross defaults on some of its other debts have also been triggered, although the state fund insists that it is "limited".
Another $1.75bn bond issued by 1MDB's wholly-owned unit 1MDB Energy Ltd due in 2022 and also co-guaranteed by IPIC has not been affected by the default.