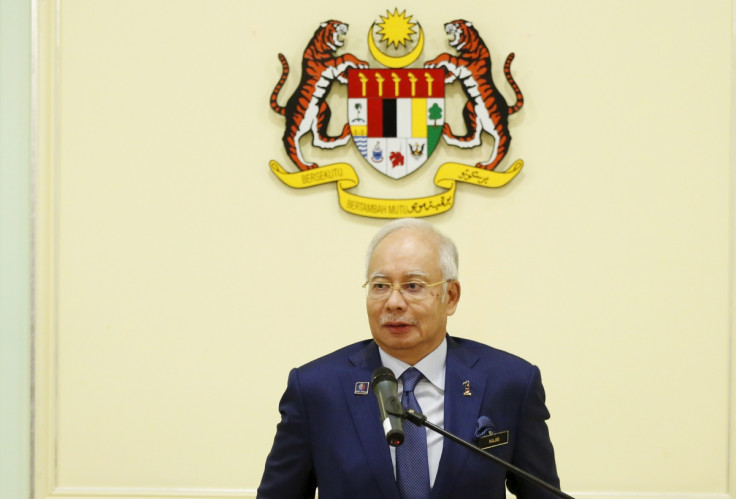 A Malaysian security law that has come into effect from Monday (1 August) will give the government "unchecked and abusive powers", Amnesty International has warned. The law reportedly gives extensive emergency powers to embattled Prime Minister Najib Razak and it could interfere with human rights, while giving him the right to act with impunity.
The National Security Council Act permits the Najib-led council to declare a state of emergency in areas that it fears would pose a threat to national security. The law allows security forces to search or arrest without warrant and will let them impose curfews at will.
Although the new law is aimed to ward off terror threats, critics fear that Najib, who is under pressure to resign over the 1MDB financial scandal, would use it as a means to hold on to power.
Josef Benedict from the rights group said that the "government now has spurned checks and assumed potentially abusive powers" with the new law, Associated Press reported.
Amnesty's criticism has come after the regional human rights wing of the UN too expressed "grave concerns" over the new law on Friday (29 July), which it feared may lead to "unjust restrictions" on free speech and assembly.
However, Najib is said to have strongly defended the law and accused the critics of deliberately triggering fear. "My government will never apologise for placing the safety and security of the Malaysian people first. These laws were necessary, and other countries have since followed our lead," he said last week, citing that terror threats were real and growing in Malaysia.
On 28 June, a grenade blast at a nightclub in Puchong in Selangor left eight people severely wounded. Police confirmed it to be the first attack in the country by Islamic State (Isis) militants.
More than 160 people have been reportedly detained by Malaysian authorities over the past three years for suspected links to jihadist groups.
In 2011, Malaysia abolished the Internal Security Act 1960 claiming it to be oppressive. It had then promised to replace it with laws that "find a balance between national security and personal freedom". Amnesty said that the old law was used as a "tool to stifle peaceful political dissent". It said it had documented cases of torture and abuse of detainees under the act, which reportedly gave authorities the right to arrest someone and hold them in custody without trial for up to 60 days for investigation.
The latest National Security Council Act was passed by both houses of parliament in December 2015.