Malaysian transport minister Liow Tiong Lai will meet the relatives of the missing Flight MH370 passengers in Australia's Perth on Monday (23 January). The meeting is happening after a group representing the families of those lost lobbied the minister.
According to a Reuters report, the group – Voice370 – will also deliver personal letters to the transport minister, asking him to resume the search operation which was called off last week.
"I will be receiving their letter today, I'll be meeting her and we hope that we can have a good discussion," Liow said, while addressing reporters in the Western Australian state capital of Perth ahead of the meeting.
The transport minister also said that the underwater search would only be started again if "credible new evidence" as to the plane's whereabouts was discovered. Liow was joined by his Chinese and Australian counterparts, who were all present there to welcome ashore crew members from the returned Dutch-owned Fugro Equator search vessel.
The Fugro Equator began the operation on 12 December, but the vessel was called back after it failed to find out the plane. The vessel was using a well manoeuvrable drone known as an autonomous underwater vehicle to obtain sonar images of the complex territory.
Malaysia Airlines Flight MH370, carrying 227 passengers and 12 crew members, disappeared en route from Kuala Lumpur to Beijing on 8 March 2014. Most of the passengers of the doomed plane were Chinese.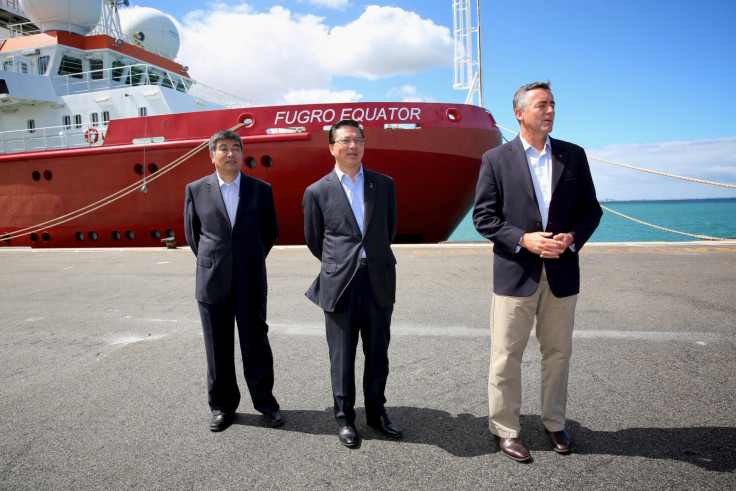 In 2015, it was confirmed that the flight MH370 was crashed when a wing part washed ashore on Reunion Island in the western Indian Ocean. However, why the doomed carrier was not flying to its intended route remains unclear.