The Malaysian government has enforced a ruling that could effectively bar a citizen from travelling abroad for ridiculing or discrediting the authorities. Even those who disparage the government, while overseas, face being stopped from travelling overseas when they return, according to reports released on Wednesday (18 May).
Sakib Kusmi, Malaysia's Immigration Director General, confirmed that such a provision did exist and that the ownership of a Malaysian international passport was a privilege and not a right. He said the passport is a travel document issued by the government and as such the government "has the discretion to either issue, defer or revoke the travel document."
The Star daily newspaper said that citizens face being barred from travelling overseas for three years for discrediting the government. The ruling was apparently enforced several months ago "in a move to safeguard the country's image," a source told the newspaper.
"Anyone who runs down the government or memburukkan kerajaan [say bad things about the government] in any manner will be barred from going abroad," the source said. However, The Star claims that Sakib was unable to say how many Malaysians have been barred from leaving the country, under the new legislation, to date.
According to Sakib, the government initially drew up a list of offences that could result in citizens being temporarily barred from leaving the country in 1995. This would cover those who are convicted of crime either at home or abroad, deliberately damaging their passports or visiting Israel without approval.
The travel ban imposed could range from between two and 10 years depending on the severity of the case. It said that those who are bankrupt. have legal cases pending against them or are yet to pay back government loans are regularly stopped from leaving the country.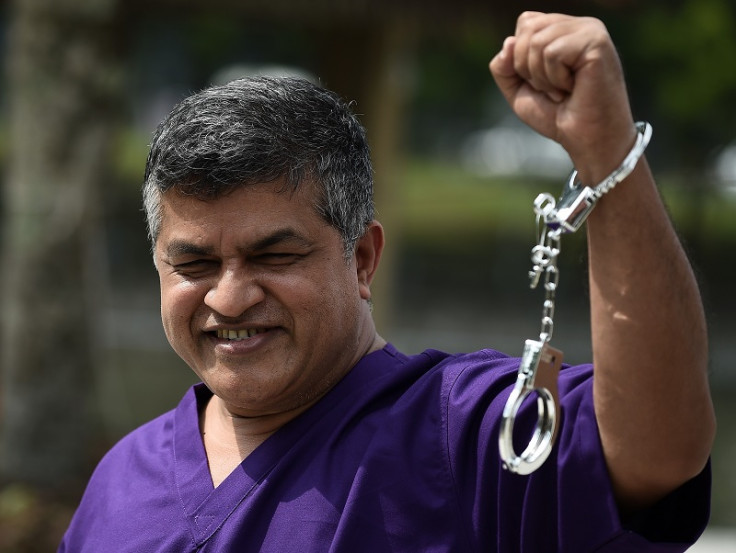 The source told The Star that under the latest ruling, Malaysians who are caught and deported for overstaying, committing a crime or working without a valid permit abroad will also be barred from going overseas again for two years. "The names of these offenders will be added to a special blacklist," he said.
Even those who lose their passports face the threat of not being issued with a new travel document. According to the source those who are "negligent" and lose their passports three times in five years, will not be issued with another travel document for a minimum of two years.
"Negligence means losing your passport if your car is stolen or while you are moving house," the source said. Those whose passports are destroyed due to carelessness like putting them in the wash, will also be penalised.
Malaysia recently stopped several politicians and activists from leaving the country. Last Sunday (15 May), electoral reform activist Maria Chin Abdullah was stopped from flying to South Korea to receive a human rights award for the electoral reform group.
In April, 2015, Satirist and cartoonist Zulkiflee Anwar Alhaque was charged with nine counts of sedition after a sending a series of tweets criticising the Malaysian government, while in July 2015, opposition MP Tony Pua was also handed a travel ban on grounds that he was being investigated by police for "activities detrimental to parliamentary democracy."
The Deputy Home Minister, Nur Jazlan Mohame - who confirmed the new ruling - said that "there were not many Malaysians who weren't allowed to leave on this basis of insulting the government."