The chances of finding the missing Malaysian Airways flight MH370 are "decreasing" as only 15,000sqkm of seafloor in the southern Indian Ocean remains to be searched before the search operation is called off, Australian authorities leading the search said.
In the past two years, the authorities have already scoured more than 105,000sqkm of seafloor in the southern Indian Ocean as of 11 May, of the 120,000 sq km area agreed upon by the governments of Malaysia, Australia and China but have had no success. The search will reportedly not be extended beyond the agreed area.
Martin Dolan, head of the Australian Transport Safety Bureau (ATSB), which is leading the search, told The Guardian that although there were still "good prospects" of finding the plane in the remaining 15,000sqkm area on the seafloor but the increasingly likely outcome is that it will not be found.
"When we walked into this, the best advice we had from all experts is that it was highly probably but not certain the aircraft would be found in this area. We have to contemplate now the possibility that we will not find the aircraft," he reportedly said, adding that a failure would mean "a lot of very disappointed people".
"They've put their hearts and souls into something that we thought — and still think — has a high prospect of success. We're just now contemplating the alternative," he added.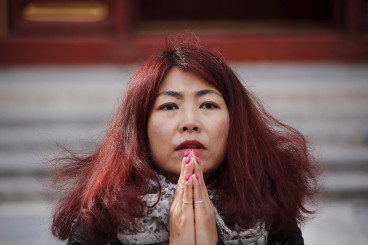 As recently as March, Dolan reportedly believed that the plane, which went missing on 8 March 2014 with 239 people on board, was "very likely" to be found. However, he thinks otherwise now. He said regardless of the outcome, the US $133.3m (£92m) search operation, funded jointly by the three countries, did not go waste. "The task set for us right at the beginning was to search a defined area, either to find the aircraft or to eliminate that area from the search, and we will have accomplished one of those objectives.
"There's a clear signal to the world... that governments were very serious about the task of searching for this missing aircraft, even in very challenging circumstances," he said.
Dolan added that the remaining search area is expected to be covered in the coming months, given sea conditions are conducive. If bad weather causes delays, then the search could stretch for a month or more than mid-year, according to Dolan's estimate.
Following the conclusion of the search, the ATSB will produce a report assessing the execution and reliability of the search operation and the basis on which the search area was finalised.
Although the search operation has not yielded any results, some parts of the plane — including an inlet cowling, a part of the engine, a section of the wing called flaperon — were accidentally found by several people strolling along a beach in South Africa or Mauritius or Mozambique. Five of the found pieces of debris have been confirmed to be of the missing MH370.