On 18 July it was announced that the former prime minister of Australia, Kevin Rudd, had asked the government to consider him as a nominee for the post of the UN secretary-general once Ban Ki-moon steps down in December. However, his ambitions took a nosedive on 29 July when Prime Minister Malcolm Turnbull clarified that he would not be backing Rudd's nomination.
Turnbull refused to endorse the Labor Party member saying he was unsuitable for the job. "When the Australian Government nominates a person for a job, particularly an international job like this, the threshold question is, 'do we believe the person, the nominee, the would-be nominee is well suited for that position?'" he asked while addressing the issue in Sydney. "My judgement is that Mr Rudd is not, and I've explained to him the reasons why."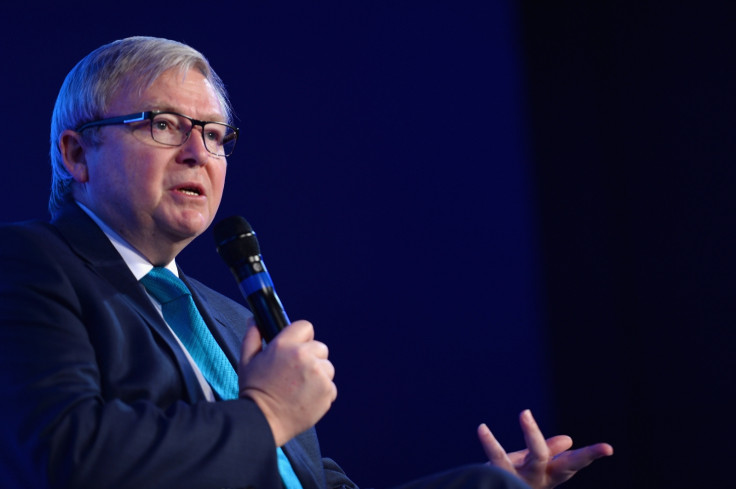 The cabinet had debated the issue the day before but were unable to come to a decision following which Turnbull announced his stand. Some members from the opposition, however, saw his move as a direct attack on the Labor Party. Acting Opposition Leader Tanya Plibersek said the choice to veto Rudd for the UN leader's role showed how Turnbull had "shrunk in the office of Prime Minister".
"The Australian Government should have put partisanship aside and supported the nomination of an Australian — former prime minister Kevin Rudd — as United Nations secretary-general," she said according to ABC.
"This captain's call confirms that Malcolm Turnbull occupies the office of Prime Minister in name only. Australia is diminished by his weakness."
Rudd had a very distant chance of actually winning the international position, even if he had backing from his government. The leadership role usually rotates geographically and Eastern Europe is the only region not to have held it yet.
New Zealand Prime Minister John Key on the other hand has shown full support for the country's former prime minister Helen Clark who is among the 12 nominees already in contention for the position. Key has asked the Turnbull government to also offer its support for the UN development programme administrator.
Former member of the Australian House of Representatives, Kim Beazley, lauded Turnbull's decision and voiced his preference for Clark. "I think we should be supporting a woman for the job at the United Nations," he said.
"There are several well-qualified women in the race. We should be putting our shoulders to the wheel behind one of them as the next secretary-general... my advice to the Government, for what it's worth, would be to get behind Helen Clark," he opined.