French Special Forces have confirmed the death of Al-Qaeda in the Islamic Maghreb commander Mohamed Ali Ag Wadossene in a raid in the northern Malian region of Kidal.
The French-led operation, which included personnel from Mali's special forces took place on 5 July, Reuters reported. Malian sources had previously indicated Wadossene was the target of the attack.
The Al-Qaeda commander was identified as a local and regional leader for the group in Kidal. He was one of a four militants freed in exchange for kidnapped French businessman Serge Lazarevic.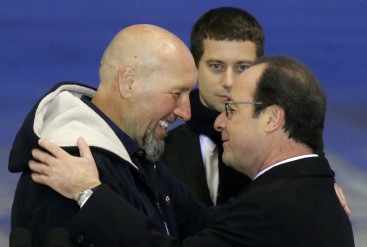 The 50-year-old was snatched from a hotel in Hombori, north-eastern Mali, with his business associate Philippe Verdon in November 2011, who was then shot dead by Al-Qaeda in March 2013.
Wadossene was believed to have been involved in Lazarevic's 2011 kidnapping.
The French Army said in a statement: "This operation, which destablises the chain of command of one of AQIM's katibas (brigades), once again delivers a heavy blow to terrorist armed groups in the Sahel."
French forces returned to Mali, a former French colony, in 2013 in response to the destabilising influence of Ansar Dine, a jihadi fighting group, which took control of vast swathes of the country following a Tuareg ethnic insurrection.
Since its intervention in Mali, France has expanded its anti-Islamist mission to Burkina Faso and other neighbouring countries in north-west Africa.
Ansar Dine has an informal affiliation with Al-Qaeda in the Islamic Maghreb through its leader, Iyad Ag Ghaly.The group has been excluded from ongoing negotiations in Mali to end its three-year conflict.