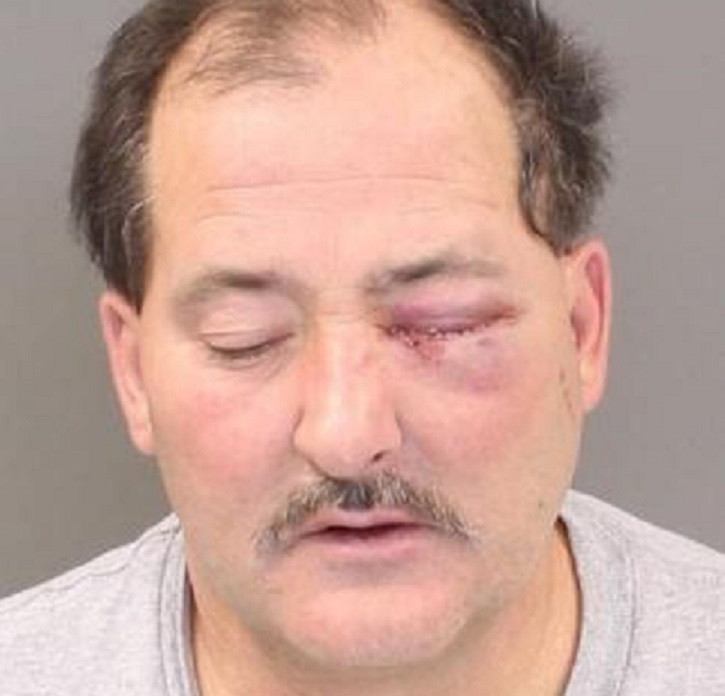 A man in Baltimore is accused of the attempted murder of his wife – following an argument after she took a bite out of his sandwich. Daniel Blackwell, 55, is accused of shooting at his wife through the basement floor of their house in Dundalk after he became angry when she took a bite out of his grilled cheese sandwich.
Blackwell was then involved in a three-hour stand-off with police after they were called to the property following reports of a domestic disturbance involving a gun after his wife and three teenage children had fled.
The suspect's wife told police that he first fired at her while she was stood in the kitchen. After going down to the basement, she found Blackwell surrounding by weapons and ammunition. Blackwell briefly came upstairs, but retreated to the basement again.
Soon after, he fired three more shots through the kitchen floor, at which point his family fled and met waiting police officers outside.
The standoff between Blackwell and police ended after three hours after he emerged from the house with an ammunition belt but not carrying a weapon. He arrested after officers fired pepper-spray balls to subdue him.
Blackwell has now been charged with attempted first and second degree murder, first and second-degree assault and reckless endangerment.
He was also charged with firearms offences after police found 15 weapons – four of them loaded: including a 12-gauge shotgun, magnum revolver and a magnum rifle – inside the house. Blackwell is not legally allowed to own guns because of prior assault convictions.
He remains in police custody in a hospital pending an emergency evaluation.