An unnamed man has become a viral sensation in China after a video was shared on the country's social media site Weibo, getting 4.2m views.
In the video, the man can be seen dressed in a traditional cheongsam dress while taking care of his mother. He is also sporting long hair to look like a woman.
"She is my daughter. When my other daughter died, she became my daughter," his mother said while referring to him in the video.
The film was shot by Pear Video – a short video platform based in China.
The man, from Guilin in the Guangxi region, has been living as a woman for around 20 years.
The reason behind the man's bizarre decision to dress up like his sister is his mother.
According to reports, the man started to wear women's clothes after his mother started to show symptoms of mental illness following the death of his sister. So, when he first dressed like his deceased sister, his mother was convinced that her daughter had come back.
"She was so happy, so I kept doing it. I've basically been living as a woman ever since. I don't own any men's clothing," he told Pear Video.
He added that he was not concerned about society and what people think, and said that he is happy because his mother is happy.
He said he is "doing it for his mother. Why would I be afraid of people laughing at me?"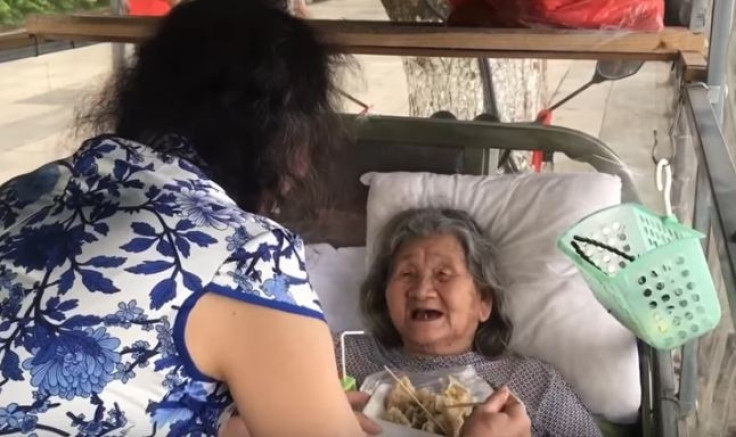 Thousands of people have reacted to the video, with the hashtag '#HePosedAsHisDeadSisterFor20Years' trending on Sina Weibo. Although he received a lot of support, there were some who criticised him as well.
"To make his mother happy, he dressed as a woman for 20 years. It doesn't matter how you view this, you have to praise this man for his filial piety!" one user applauded on Weibo.
"This is a real man," another commented.
However, a few weren't as appreciative. "Mother has been successful in controlling her son," while another asked, "Is this filial piety or is he looking for an excuse to be a transvestite?"
"Has this mother not asked where her son has got to?" a user questioned.