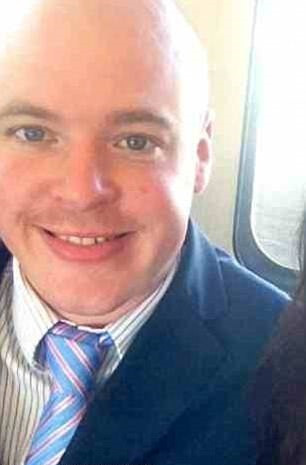 A man was electrocuted as he charged his mobile phone while in the bath, an inquest has heard. Richard Bull, 32, died at his home in Ealing, West London, after suffering severe burns.
It is believed he plugged his charger into an extension cord from the hallway and rested it on his chest while he used the iPhone. He suffered severe burns to his chest, arm and hand when the charger touched the water, Mail Online reports
He was found by his wife Tanya. His burns were so severe that she initially thought he had been attacked. He was pronounced dead by paramedics in his home on December 11.
Mr Bull was reportedly getting ready to go out to meet members of the family to exchange Christmas presents when the accident happened.
PC Craig Pattison told the inquest at West London Coroner's Court that he was called to the Bulls' home where he found the extension lead running from the hallway outside into the bathroom.
"We found an iPhone plugged into the extension cable and then the charger element in the bath," he explained. "There was some confusion about an electric cable in the bathroom. There was the possibility of it being suicide.
"When we arrived the ambulance service was there. They told me they had unplugged an extension cord but that they could do nothing further as he had already passed away."
The coroner issued a warning about using mobile phones in a bathroom.
Recording a verdict of accidental death, Dr Sean Cummings said: "These seem like innocuous devices but can be as dangerous as a hairdryer in a bathroom. They should attach warnings. I intend to write a report later to the makers of the phone."'
Charity Electrical Safety First said the death highlighted some of the dangers of having electrical appliances around water.
Product safety manager Steve Curtler told BBC News people would not get electrocuted from a mobile appliance such as a laptop or mobile phone that was not being charged. Such devices typically have a low voltage of 5V to 20V so "you probably wouldn't feel it" if they came into contact with water, he added.
However, connecting a mobile phone to a charger plugged into the mains electricity supply increases the risk. "Although the cable that is plugged in to your phone is 5V, it's plugged into the electricity supply and you're reliant on that cable and a transformer to make sure you don't get into contact with the main voltage," said Mr Curtler.
Risking death
"You're wet, which conducts electricity a lot better, you're in the bath with no clothes on so skin resistance is less. That's the point where you're taking too much risk."
The Royal Society for the Prevention of Accidents has issued a warning against using any electrical appliance in the bathroom.
Public health adviser Sheila Merrill said: "People need to be aware of taking an electrical appliance into the bathroom. The advice has always been given with regard to hairdryers and radios - not to use in the bathroom.
"If you got any appliance attached to the mains electricity circuit you have to be aware there is a danger there. You're risking death."