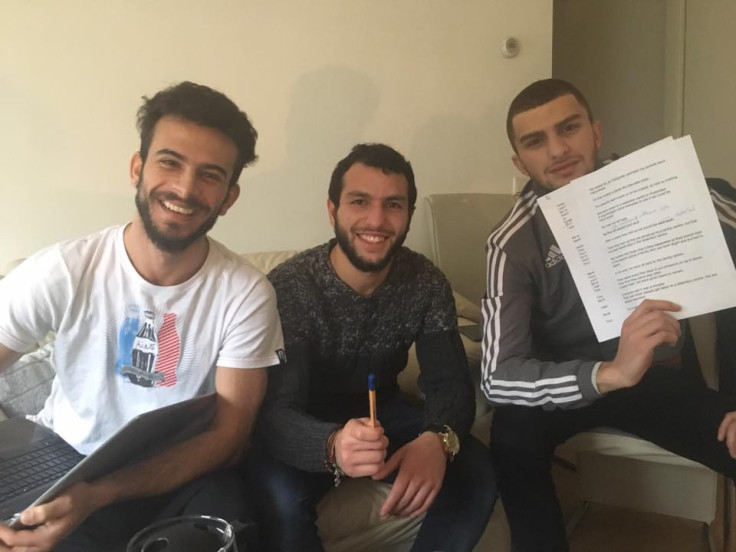 A man in Jersey has received a £1,000 fine after he wrote on Facebook that the way to solve the increasing number of refugees was to "shoot them."
Dale Minikin's "grossly offensive" comment underneath a photo promoting a refugee theatre group was reported to the police and brought before Jersey's Magistrate's Court.
The comment was posted in Facebook group 'Real Rock – putting Jersey first', which is described as a platform where people can talk "freely without being subjected to the overbearing political correctness that so often stifles honest debate."
Underneath a post which promoted a theatre performance by Syrian refugees visiting Jersey, Minikin wrote "Shoot them job done!" Many other group members also wrote discriminatory comments.
The refugees who now live in The Netherlands were in Jersey with Love Theatre Productions to perform their show 'Home.'
Mark Proudfoot, one of the Facebook group administrators, condemned the "grossly offensive" comments and said the arrest "served as a timely reminder that social media does not provide carte blanche to break the law."
"Those with different viewpoints should always communicate responsibly, politely and always within the law," he told the Jersey Evening Post.
Another group member urged members to "please please please don't break the law but please DO continue to offend the snowflakes."
Refugee rights campaigner Bram Wanrooij told the Jersey Express that the comment "highlights a problem not just in Jersey but across the western world, I suppose – the growing backlash against immigration, growing backlash against muslims particularly, tarring everyone with the same brush."
He said that many people felt scapegoating refugees was "justifiable" since Trump became President.
His advocate said Minikin had posted the comment in a "fleeting moment of stupidity" and that he was not serious about inciting violence against refugees. Magistrate Sarah Fitz issued Minikin a £1,000 fine and said the court was sending a "strong message to others that such offensive behaviour would not be tolerated".