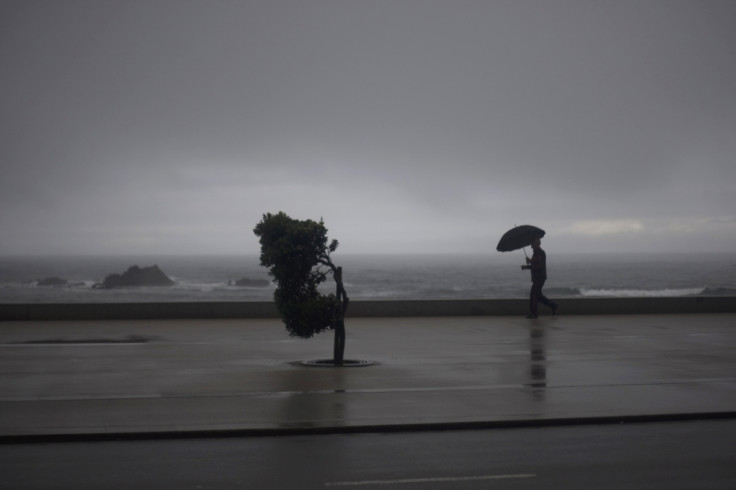 The body of a 79-year-old man was discovered on Monday morning after his submerged car was found with one of its windows broken. It's believed he had gone shopping at a nearby store when he was surprised by the rising water which was around two metres deep. The man's body was found approximately 100 metres from his car.
Authorities are working on clearing up storm damage after severe weather wreaked havoc on the seaside town of Albufeira, where a number of residents had to be evacuated as water levels rose. The high winds of the storms reached up to 80 km/h, with more than 100mm of rain recorded at Faro airport. This is more than expected in the entire month of October.
Workers and local residents have been manually removing thick sludge from the streets while crews are pumping rainwater out of basements in Albureira, which has borne the brunt of the damage.
The storm hit on Sunday and sweeping away cars in its wake as well as uprooting trees and completely destroying roads. Many shops, bars and restaurants were flooded by the rising water, with some premises seeing water reach the ceiling.
The severe weather is expected to continue in Portugal on Monday and stay unsettled until Thursday, when the heaviest rains will reach eastern Spain.
According to the Albufeira Town Hall, the exact number of people who will be provided alternative accommodation overnight still remained unclear. The Town Hall said it was doing "everything in its power to come to the aid of those affected."
Civil protection authorities said the situation, which had "not yet been normalised", was slowly improving due to the tide moving out.
Rail passengers were also left to wait several hours to board regional trains, while passengers at Faro Airport were arriving and departing with delays of around two hours, while there were unconfirmed reports of flights being diverted to Seville and Lisbon.
Shopkeepers in Albufeira have blamed incompetent town planning for the floods, according to Portugal News.
Meanwhile, the storms have stopped Portugal's bid to extend Algarve beach Praia Dona Ana. The 1.8 million euro investment to double its size was washed away with the heavy rains and stormy seas. Praia Dona Ana was voted the world's best beach in 2013 by Conde Naste Traveller and awarded the best beach in Portugal by the Tripadvisor awards.