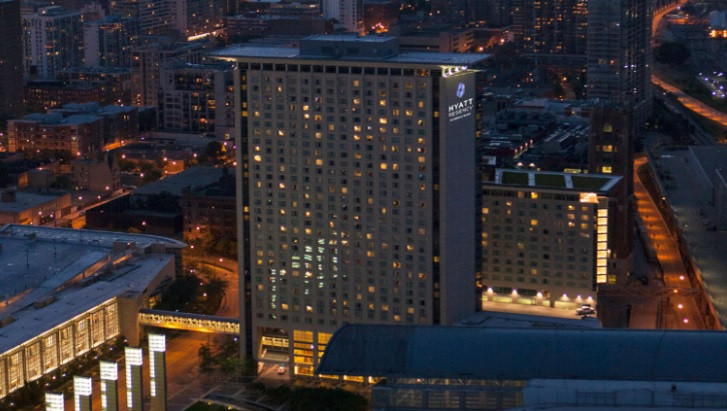 A man was gunned down in the lobby of a Chicago hotel in the early hours of Saturday 23 January. Dozens of officers attended the scene at the Hyatt Regency in the downtown area of the city, while the drama was live-tweeted by a local reporter.
A body could be seen in full view of the hotel's lobby and was later covered up by officers investigating the killing. Sam Charles, a reporter with the Chicago Sun-Times newspaper tweeted pictures of the scene.
"Looks like there was a huge fight in the lobby," he said, adding that chairs and flower pots had been tipped up. He added that hotel guests were walking around crime scene tape to get to the front desk.
The South Tower of the building in McCormick Place, was sealed off from the public, he said, before posting a video of the a woman, who claimed to be the victim's mother, who cried out: "That's my son."
Chicago police told IBTimes UK that officers were investigating the killing.