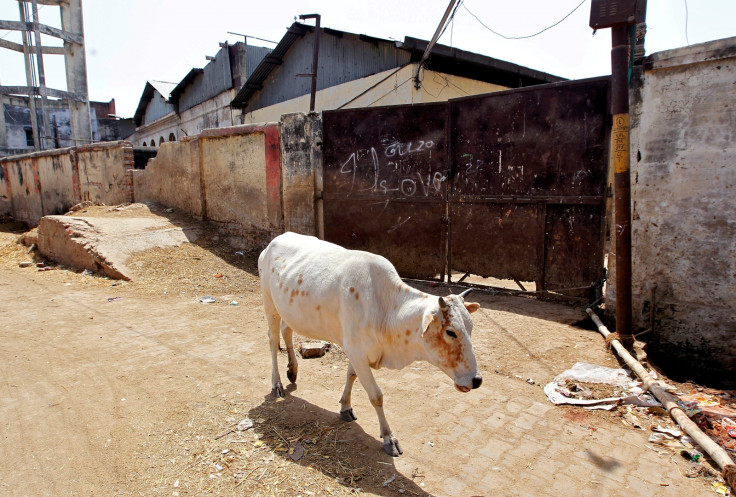 A 23-year-old man has been arrested for having sex with a cow, prompting protests in a northern Indian town. Police said medical tests are being conducted to confirm the incident.
The alleged act of bestiality took place in Pauri district in northern Indian state of Uttarakhand. Soon after the news about the suspect's arrest emerged, activists belonging to local right-wing groups shut down the town as a mark of protest.
Cows are widely considered to be holy animals across the country, and there are already tensions in multiple Indian states over the banning of beef.
Police reinforcements have been deployed in the area over the latest unrest as authorities are keen to prevent any untoward incident. Some protesters have also vandalised a shop owned by the suspect in the area.
Officials say though the situation is tense, it is fully under their control.
"Shravan More was arrested last night under the section 377 for the offence of unnatural sex after a complaint in this regard was lodged by Daulat Jagjhap of Dhamora village," a police inspector told the New Indian Express.
The owner of cattle – Daulat Jagjhap – caught More while he was engaged in the bestiality act and then produced him to the police. Officials say swab samples are being tested to confirm the act.
"Additional force was moved from Landsdowne and Kotdwar to take control of the situation and Provincial Armed Constabulary (PAC) was also called as a precautionary measure. Meanwhile, we have told protesters that action is being taken in accordance with law, and no one will be allowed to take law into their hands," said senior police officer Jagat Ram Joshi.