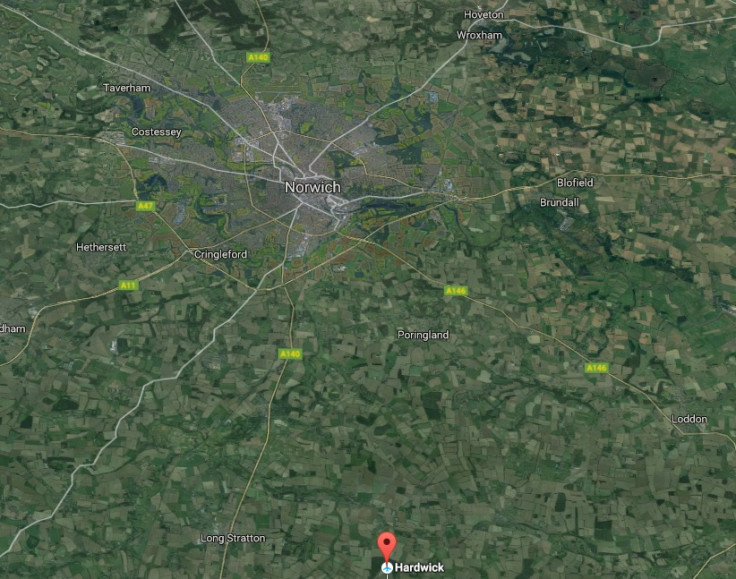 A man in his 80s has died in a two-seater plane crash in Norfolk, police have said.
The aircraft crashed around 3.30pm on Sunday (2 October) near Hardwick Airfield, around 15km south of Norwich.
A Norfolk police spokesman said: "The passenger, a man in his 80s, was sadly pronounced dead at the scene whilst the pilot, a man who is in a serious condition, was airlifted to Norfolk and Norwich Hospital for treatment," the Eastern Daily Press reported.
A spokesperson for Norfolk Fire and Rescue Service said: "When the first appliance arrived it was confirmed that it (the plane) was on fire and unfortunately we have had it confirmed that there was one deceased and one airlifted to hospital.
"As far as we are aware it was two people on board and we believe it was a two-seater plane."
Early reports suggest the plane burst into flames when it came down was on fire on the airfield.
Nearby Denton Road leading to the airfield was closed while investigations were carried out with local diversions put in place.
It has not been confirmed if anyone anyone else was hurt in the incident.
One local resident, Charles Christian told the Guardian he believed the aircraft was a US second world war fighter and fighter-bomber.
"When it came into land, it was working totally fine. I could see the propellers spinning round nicely because it's done in D-Day-type colours and the propeller has yellow tips on it, so you could see it and the sun was catching on it.
"I actually saw it in the distance circling to come in and there was certainly no sign of anything untoward on there," he said according to the paper, which added that a Cessna F172, a single engine fixed-wing plane, was also in the area at the time of the crash.