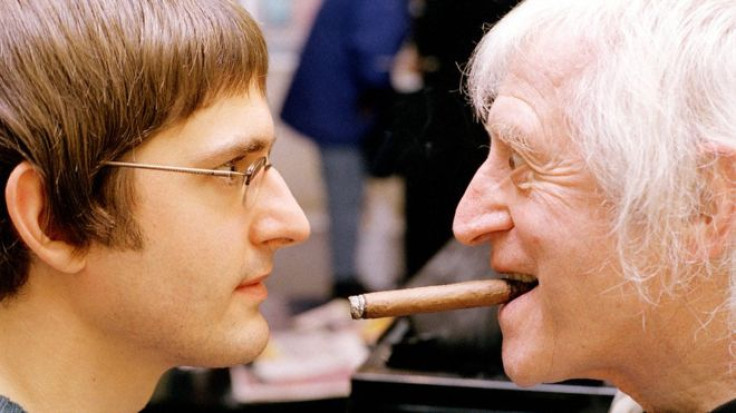 Documentary maker Louis Theroux has spoken out about his guilt at failing to expose Jimmy Savile as a paedophile, ahead of a new BBC documentary exploring his previous interviews with the disgraced star.
Louis Theroux: Savile (Sunday 2, 9pm, BBC2) is a sequel to When Louis Met... Jimmy, the award-winning film aired by the broadcaster in 2000. At that time, Savile remained a fondly regarded figure of fun and intrigue and a source of memories for millions after he hosted children's shows such as Jim'll Fix It and Top of The Pops.
But following his death in October 2011 aged 84, an ITV investigation for Mark Williams-Thomas's programme The Other Side of Jimmy Savile, uncovered the former BBC disc jockey and Top Of The Pops presenter as a predatory child sex offender.
The revelations continue to have consequences – including the ongoing Operation Yewtree police probe into historic sex abuse and the arrest of a number of high-profile figures including Rolf Harris.
Theroux, speaking to the BBC while revisiting his previous work on Savile through a new focus, admits "…as much as I'd like to think that I got Jimmy Savile right, I didn't imagine him to be capable of those crimes.
"And what I've had to get my head around is the fact that I grew to like him. I kept friendly relations with him for a few years after making the programme," he said.
The documentary also sees Theroux meet some of the survivors of Savile's widespread abuse, of which there were an estimated 72 counts at the BBC, according to an independent report by Court of Appeal Judge, Dame Janet Smith.
"It was oddly bracing to feel the force of their unvarnished feedback," Theroux told The Guardian. "I remember thinking 'Poor Louis', said one. She said she felt I'd been 'hoodwinked' by him. Another remarked on how 'silly' I seemed, being pushed around by a puffed-up celebrity."
Despite his feelings of guilt, Theroux did push Savile on his sexual interests in the 2000 documentary, directly questioning him over rumours he was a paedophile.
Savile's response was deceptive, "...how does anybody know whether I am? Nobody knows whether I am or not. I know I'm not… That's my policy and it's worked a dream."