Tommie Woodward, 28, was killed in an alligator attack during a late-night swim in a Texas marina on Friday, 3 June.
Orange County Justice of the Peace Rodney Price reported on KFDM that Woodward jumped into the water despite his girlfriend's warnings, exclaiming: "**** the alligators."
Allen Burkart has owned Burkart's Marina for 50 years. He said the man jumped in the water, followed by his girlfriend on Friday morning (3 July).
"He went under one time, then he hollered at her to get out of the water," Burkhart said. "Then he pulled him down the second time and that was it. I've been here all my life and this is the first time something like this has happened… I'm still in shock."
Police were called around 2:30am local time, and the Orange County Sheriff's Department and a game warden from Texas Parks and Wildlife searched the area with a boat.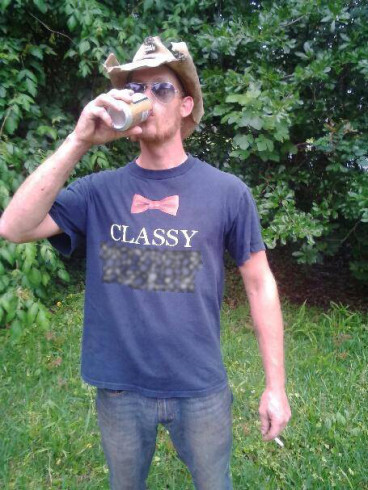 The man's body was found 2 hours after the attack at 4.30am.
"I saw his body floating face down. And then he's out there for a couple of seconds and then he's dragged back down. And then he comes back up still face down and then he gets pulled down again. And then he just disappears," said Michelle Wright, witness and marina said in an emotional interview with KFDM.
She described the events that started out as a late night swim as "heartbreaking".
Unprovoked alligator attacks are rare, but authorities explain that alligators have recently been displaced due to heavy rainfall in the last 45 days.
Alligators are also extremely aggressive and hypervigilant currently, because it is currently their breeding and nesting season.
Texas Parks and Wildlife explain that an alligator will eat anything it can catch, and should be treated with caution.
"If the sun is down, stay out the water. That's when they're eating. That's when they're hunting," alligator expert Arlie Hammonds told local Texan radio station KFDM.
This is the first verified fatal attack Texas has seen in about two centuries. The last documented fatal attack was in 1836, in which an alligator attacked and killed a man swimming across the bayou.