A 21-year-old man has been charged with the fatal shooting of another man who agreed to sell him a Sony PlayStation 4 console.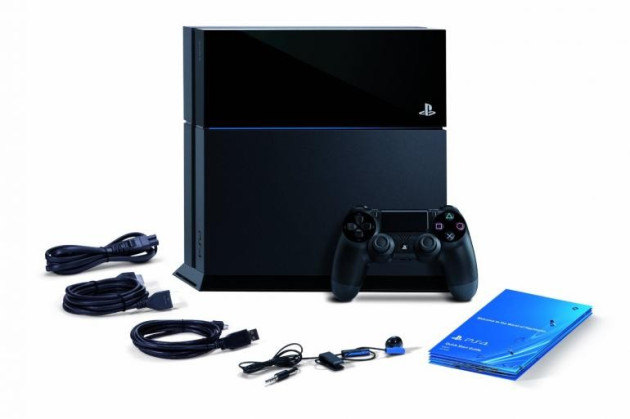 Ikenna Uwakah, aged 22 of Daly City, San Mateo in California and his girlfriend posted an ad on photo social media site Instagram offering a new PlayStation 4 console for sale, reports the San Jose Mercury News.
21-year-old Ronnie Collins, a security guard, responded to the PS4 ad and met the couple in a park in the San Francisco Bayview area last Sunday afternoon to complete the sale.
When Collins arrived, he asked Uwakah's girlfriend to come and meet him alone, but she refused, so Collins approached the couple's car, pointing a gun through the partially opened car window.
According to prosecutor Assistant District Attorney Scot Clark, Uwakah told Collins to just take the console, but "Christmas time predator" Collins said "Nah," and shot Uwakah in both arms and the groin area, before fleeing the scene with the console.
The victim later died at a hospital from his injuries. Police said that his girlfriend was uninjured.
The police tracked Collins down through Instagram, where he was using his real name and picture. They then discovered a smartphone at his home with evidence of his communications with Uwakah's girlfriend over the sale of the PS4.
A box full of towels
In another incident, a father in Colorado Springs, Nevada tried to buy a PS4 for his son by answering an ad on Craigslist, reports the Colorado Springs Gazette.
The father agreed to meet the seller at the lobby of a motel and paid cash in hand, but once the transaction had completed, the father checked the box and found that it was stuffed with towels.
The seller, whom police are currently searching for, fled the scene and got away in a car waiting in the car park of the motel.
Sony has announced this week that it has sold 2.1 million PS4s globally in 17 days, setting a new record for the company.
The PS4 went on sale in Europe and across the UK at midnight on 29 November, with fans queuing up for three days to be among the first to pick up the new video game console, while the console went on sale in the US on 15 November, selling 1 million PS4 units within 24 hours.
The PlayStation 4 is now available in 32 countries and Sony is hoping to sell five million units worldwide by March 2014.