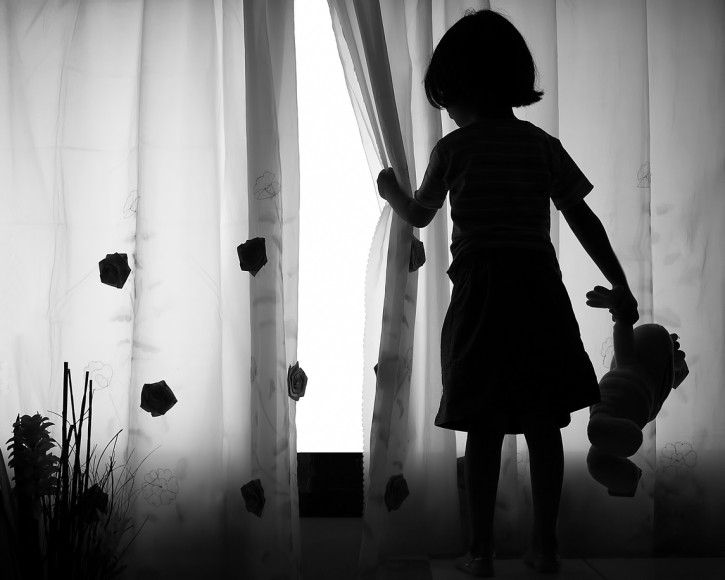 A 28-year-old man was arrested in India's capital, New Delhi, on Monday (21 August) Monday for allegedly killing his young daughter. The age of the victim has not been revealed, but she is reportedly a minor.
The accused, a widower named only as Dharambir, killed the girl on the suggestion of his sister-in-law who told him to abandon the child as a condition for their marriage.
Dharambir and his 19-year-old nephew Sanjay, who allegedly assisted him in the murder, have been arrested, officials said. Their last names have not been released.
Giving an account of how the events reportedly unfolded, MN Tiwari, Deputy Commissioner of Police (DCP), said that the girl was taken to hospital on 17 July where the doctors declared her "brought dead".
Dharambir did not claim any foul play, even after the autopsy report stated that the girl was strangulated to death, DCP Tiwari said, according to a report by The Press Trust of India.
Investigators allege that Dharambir and his nephew Sanjay were involved in killing the minor girl. DCP Tiwari said that Dharambir had also planned to kill his other two children in order to get married for the second time.
Dharambir also told police that his wife had died in June due to Hepatitis-B, and that he had grown close to his sister-in-law. He had proposed marriage to her, the police officer said.
DCP Tiwari said that Dharambir's sister-in-law told him that she will marry only if he abandons or eliminates his children as she can't afford to look after them.
To marry the woman, Dharambir planned to kill his daughter with the help of his nephew, and they allegedly strangulated the minor to death, the DCP added.