Man in panda onesie shot by police outside Baltimore TV station after strapping chocolate bars to chest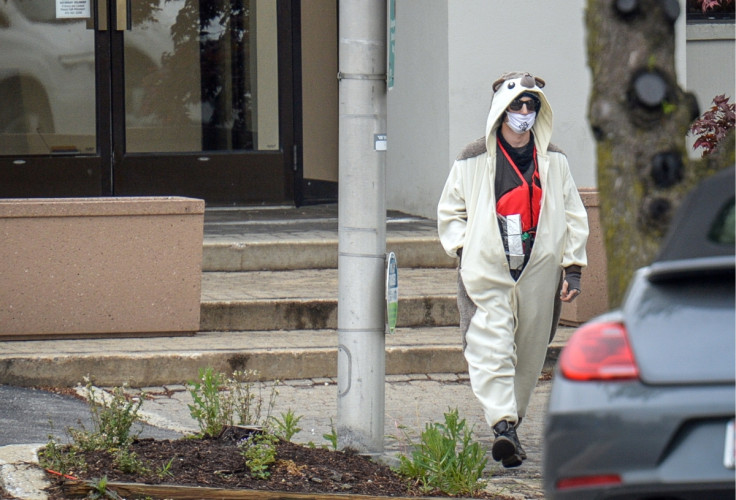 A man wearing a panda onesie with chocolate bars strapped to his chest has been shot by police after he threatened to blow up a US television network in Baltimore. The 25-year-old entered the offices of Fox News affiliate WBFF-TV on Thursday (28 April).
He reportedly threatened to detonate his "suicide vest" unless reporters broadcast a story about a purported government conspiracy likened to the Panama Papers, according to Fox 45. Footage of the incident then showed a stand-off with police outside the building, with the man wearing a surgical mask, sunglasses and a panda onesie.
Baltimore Police said the suspect, described as a white male from Maryland, refused to follow orders and take his hands out of his pockets. He was then shot by three officers.
The man was seen lying injured in the street as a robot operated by the bomb squad inspected the device strapped to his chest. The "suicide vest" was discovered to be chocolate bars wrapped in tinfoil with wires attached. He was then taken to hospital where he remains in a serious but stable condition.
A security guard at WBFF-TV, who said he spoke with the suspect for about an hour, said: "His first words that came out of his mouth were: 'This is not a joke. I have a bomb. I want my message to be heard.'"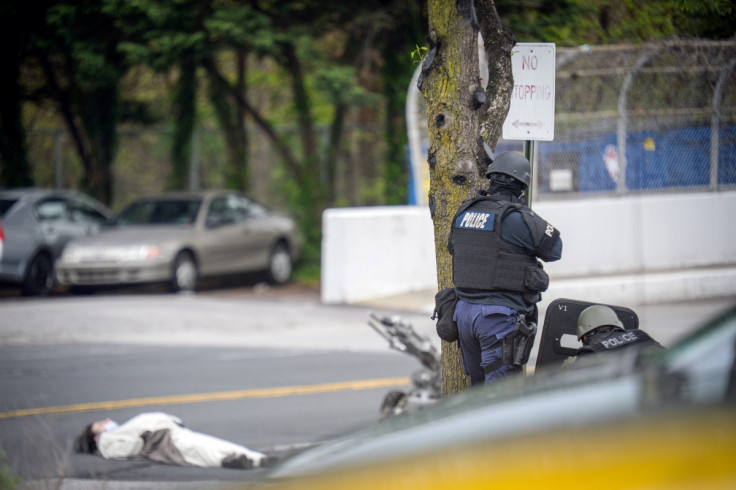 Mike Tomko, news director at WBFF-TV, told Fox 45: "He had a flash drive, said he had information he wanted to get on the air. He compared it to the information found in the Panama Papers.
"I told him: 'I can't let you in, you're going to have to leave the flash drive here and slide it through the opening.' He wouldn't do that. Apparently he had made some threats before."
The Panama Papers, released earlier this month, revealed large-scale tax avoidance of world leaders and other high profile individuals.
All employees were said to be safe and unhurt in the incident. The suspect had also set fire to a car outside the station.
© Copyright IBTimes 2023. All rights reserved.