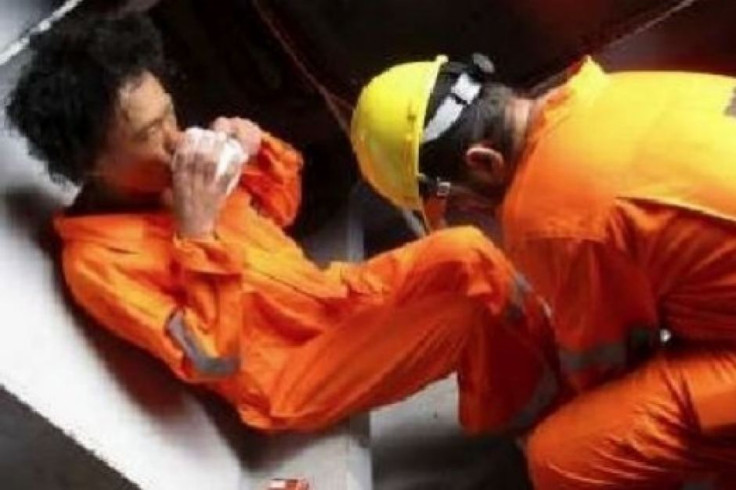 A 37-year-old man was rescued off the coast of south-east Australia on Thursday (12 January) after spending 16 hours out at sea. The man had apparently clung to his surfboard overnight until he was eventually spotted by a passing ship.
According to AFP, the Japanese man had been surfing off the coast of Bulli beach, south of Sydney, but the waves became too big, and despite a six-hour effort paddle back against the current, he eventually ran out of energy and drifted out to sea.
He was found approximately 6km off the shore when he was seen sitting on the yellow surfboard crew of the container ship MSC Damla.
Kevin Clarke, the director of the shipping firm MSC Australia is quoted as having said: "Our crew are always being observant of marine traffic, but it is exceptionally fortunate they were able to spot this man waving for help from his surf board."
The man, who has not been named, is thought to have spent 16 hours clinging to his rented surfboard before he was pulled aboard the vessel, and given food and clothing. He was later taken to Wollongong Hospital and discharged on Friday.
Inspector Darren Wood of the Marine Area Command of New South Wales Police told ABC: "He appeared to be in fairly good health, considering he had been at sea all night, and luckily for him temperatures only dropped to around 21 degrees [Celsius] through the night which prevented him from getting hypothermia."
Inspector Wood said there had been no active search for the surfer, who was travelling alone. It was therefore not known by anyone that he was missing.
Surf Life Saving, New South Wales, reiterated: "This incident is a reminder of the need to let people know your plans before setting out, as well as the importance of knowing local conditions."