A man was stabbed to death in the street by the mother of his daughter after an argument over childcare payments.
Mark Morris, 39, of Thornton Heath, south London, had been in an eight-year relationship with Emma Day, 33 and they had a daughter together. She had a son from a previous relationship.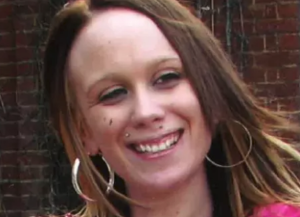 When they separated, the daughter and son lived with Emma who sought child support payments from Morris.
She said that his unpredictable behaviour had made her feel uncomfortable and so asked a friend to accompany her and her children home on 25 May in West Norwood.
En route, Morris approached them and begged her not to make him pay child support, saying that he was in debt and if made to pay, he would be left homeless.
Morris, said to be under the influence of drink, started verbally abusing her when she insisted he pay it.
The children were sent away, but the aggression continued and as Emma walked away, he attacked her with a knife and stabbed her. She was pronounced dead at the scene.
He said he had a "memory blank" regarding the stabbing and was charged on 27 May. He admitted murder at the Old Bailey on Thursday (23 November).
Detective Inspector John Massey from the Metropolitan police said in a statement: "This was a pre-meditated, brutal attack where Morris laid in wait for Emma so he could confront her. When the conversation did not go his way, he has followed Emma, produced a large knife and stabbed her to death before fleeing the scene.
"This horrific attack on a defenceless young woman was witnessed by Emma's lifelong friend who desperately tried to protect her from Morris. Thankfully, Emma's children did not witness the attack but they have still had their loving mother taken away from them."