A woman who allegedly sent homemade bombs to Barack Obama and the former governor of Texas was caught after investigators found cats' hair inside the packages containing explosives.
Julia Poff allegedly sent the explosives made from a cigarette packet and a salad dressing cap to then-President Obama and Texas Gov. Greg Abbott in 2016.
The 46-year-old also sent explosives to Social Security Administration Commissioner Carolyn Colvin and is now charged in federal court with six counts, including mailing injurious articles and transporting explosives with the intent to kill and injure.
The packages for Obama and Colvin were screened by security and rendered safe. Abbott opened his package personally but it didn't detonate because "he did not open it as designed", court documents said.
Click2Houston reported that police said that the packages had the potential to cause "severe burns and lots of severe injury and possibly death".
The package sent to Abbott contained a hobby fuse and a small plastic salad dressing cap filled with a similar type of "lead shot" found in shotgun shells, court documents revealed.
From the device police we able to track the packages back to a mail drop box in the town where she lives, in Brookshire, Texas.
It was reported that a destroyed shipping label, a Pall Mall cigarette packet, a USB cable box, debit card purchases and cat hair from the several packages helped lead them to Poff.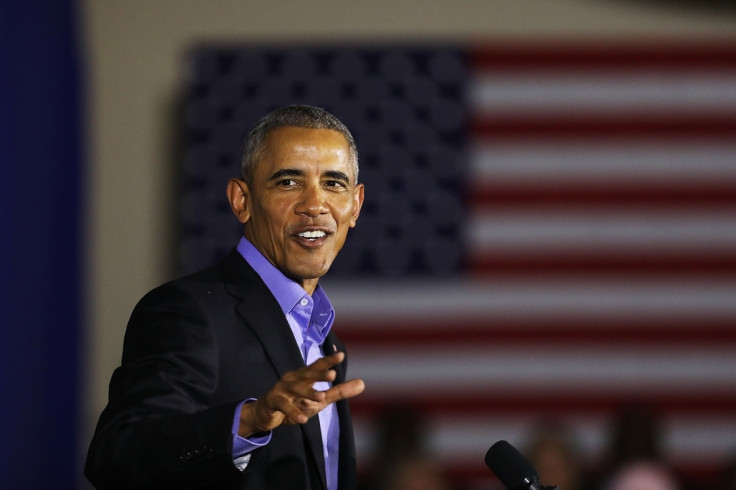 When police raided Poff's home they allegedly found large quantities of fireworks and black powder - similar to that used in pyrotechnics - officers believe formed the explosive component in the device, reported the Daily Mail.
It is also alleged that reloading equipment and latex gloves were also found at the property and officers believe one of Poff's previous jobs was working at a fireworks stand.
Investigators say she did not like Obama and then sent explosives to Colvin and Abbott because of the way the state dealt with her child support case with her ex-husband.
Poff, is also charged with fraud of food stamps programme and making a false bankruptcy declaration, denies the charges and is due back in court for her trial in January.