A man has been handed an extended sentence after he stabbed a friend 12 times, puncturing several of his organs and fractured his jaw during a drunken argument that got out of hand.
Craig Sutherland, 40, of Townsend Avenue, St Albans, was sentenced to 17 years in prison and a further five on extended licence after he took a kitchen knife to Verinder Rajput on 12 September last year.
Rajput, better known as "Vinnie", had been drinking throughout the afternoon when he visited Sutherland at his flat in the evening. The pair – who had been friends for more than 10 years – drank together for until things suddenly turned ugly at around 11pm.
An argument quickly spilled over and Sutherland grabbed the knife. He stabbed Rajput, 45, in the back, neck, torso and hands.
The victim suffered a perforated bowel, stomach and diaphragm as well as a broken jaw bone. When emergency services later arrived at the scene, he was not expected to survive the night.
Miraculously, not only did Rajput survive, he was also able to lock Sutherland out of his own flat after the brutal stabbing. However, Sutherland then broke back into it and assaulted Rajput once more.
A neighbour phoned the police just after midnight. By this time, Sutherland had barricaded himself in his living room and was still holding the knife, threatening to further harm Rajput.
When officers broke in they found Sutherland kneeling over his Rajput's body with the knife in his hand. Sutherland was arrested while the paramedics went straight to work on his friend.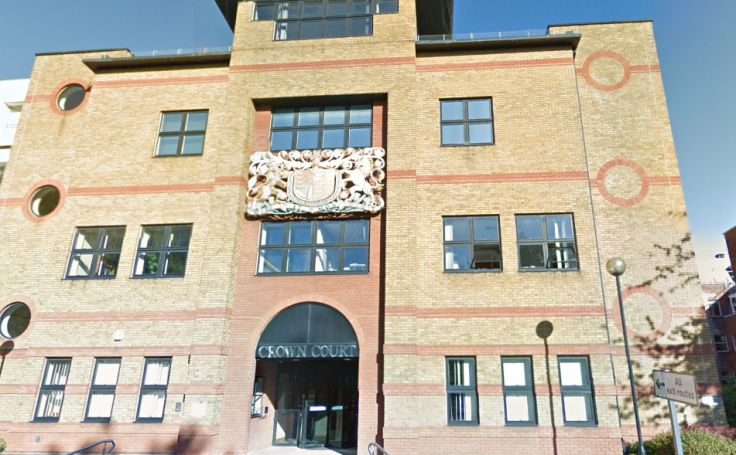 "Sutherland answered 'no comment' to questions during his police interview. He later claimed that the victim had refused to leave his flat and had locked him out and that after breaking back in he was attacked by the victim who was armed with a knife," Robbie Weber, of the Crown Prosecution Service (CPS), said.
"He further claimed that a third, unnamed, individual had entered the flat and stabbed the victim, causing all the life threatening injuries, and then fled the scene before the police arrived."
Rajput is still recovering from his injuries and may never fully recover. Police and prosecutors said that Sutherland's lengthy sentence reflects this fact.
"It was only the quick actions of officers and paramedics that saved Mr Rajput's life," Detective Inspector Pushpa Guild said.