A hairdresser deliberately infected men he met on a gay dating app with HIV then sent them abusive messages, such as "LOL. Whoops!", a court has heard.
Daryll Rowe, 26, is accused of spreading the virus to four men, and of trying to pass it onto a further six, after he met them on Grindr in the Brighton area between October 2015 and December 2016.
Despite the other men's wishes, he would refuse to use condoms and in some cases deliberately tampered with them in order to infect his partners, it is claimed.
Afterwards he would send "mocking and abusive" messages to his victims. One allegedly said: "Maybe you have the fever cos I came inside you and I have HIV, LOL. Whoops!"
Another said: "I ripped the condom. You're so stupid, you didn't even know."
Rowe is being tried for four counts of causing grievous bodily harm and six counts of attempting to cause grievous bodily harm at Lewes Crown Court. He denies all the charges.
His alleged victims cannot be named for legal reasons, although one is reported to be a 25-year-old who had only previously had one sexual partner and believed Rowe was his boyfriend.
Rowe, originally from Edinburgh, appeared in court in a blue suit for the first day of his trial on 5 October. The court heard that Rowe was living there in 2015 when he was diagnosed with HIV.
Doctors believed he was "coping well" with the diagnosis but became concerned when he refused medicine. They explained he would be breaking the law if he engaged in unprotected sex and he gave them assurances that he would not.
However, he failed to attend a number of appointments and moved to Brighton, a seaside town popular with Britain's LGBT+ community.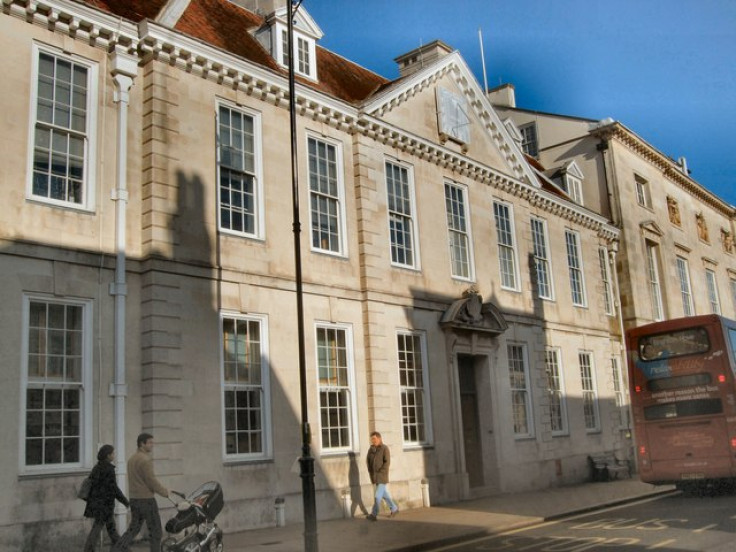 Prosecuting, Caroline Carberry QC said: "He had no obvious family or other connections in the area, although he had been in communication online on a dating app Grindr with a number of men.
"Through Grindr he was in contact with men that he would later go on to infect or attempt to infect with HIV," according to Metro.
His alleged victims will appear in court behind a screen to protect their identity during the trial, which is expected to last six weeks. Rowe was arrested after two of them came forward and Sussex Police launched an operation to find him.
Yesterday Public Health England announced that new cases of HIV in the UK had fallen among gay and bisexual men for the first time in a generation. The shift was attributed to men accession PrEP pills online – which provide immunity to the virus when taken before sex.