A teacher who had a passionate affair with a 15-year-old boy has been jailed. Alice McBrearty had sex with the child in the classroom, at her parents home, in her car and at a hotel.
As a special "birthday treat" she pick him up from his family home and took him to a nearby garage where she performed oral sex on him.
"What 15-year-old schoolboy would turn down such an attractive offer?" the judge at Snaresbrook Crown Court remarked.
The court heard that McBrearty, 23, from London, was in love with the teen and that the pair kissed passionately in a classroom.
The teacher initiated the relationship by befriending her underage lover on Facebook and Instagram before asking for his phone number.
"He felt special and accepted it. She took him out to Olympic Park, they went for strolls and out for meals," Lisa Matthews, prosecuting, said.
"The got close and appeared to be besotted with each other, they spoke about the future. The first sexual encounter took place at her home address in February half term."
The affair came to an end when the boy's father witnessed a phone call between the pair and contacted police on 8 May.
Colleagues at the secondary school where she worked had already warned her that she was getting too close to the boy. However, the affair continued.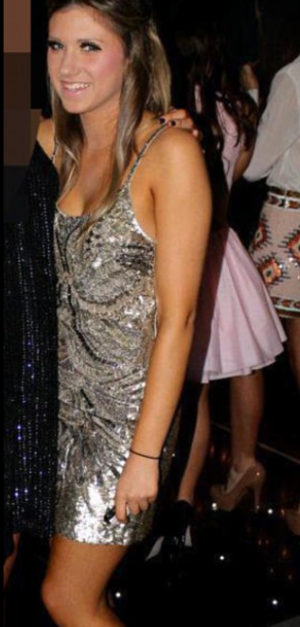 She pleaded guilty to seven counts of sexual activity with a child while in a position of trust. She wept in the dock throughout her sentencing hearing, The Mail reported.
Mitigating, Emma Shafton said: "She detested her job, and that is why instead of socialising with her colleagues she socialised with students in the classroom."
"She has been utterly disgraced by this," the barrister continued, adding that McBrearty had "been thrown in at the deep end" of the profession by entering through a Teach First programme.
McBrearty resigned as a teacher after the allegations surfaced and took up work delivering parcels for Amazon.
Handing down a sentence of 16 months in prison, Judge Sheelagh Canavan said: "You engaged in a full-blown sexual relationship with a 15-year-old child. I accept he was consenting – what 15-year-old schoolboy would turn down such an attractive offer.
"I accept you truly believed this was a great romance, you were in love with him and vice versa, and that age didn't matter. But it did.
"You were supposed to keep him safe, to help him make the right decisions. Instead, you helped him make all the wrong ones."