The Man From U.N.C.L.E. review: Undeniably fun and glamorous but misses a few tricks along the way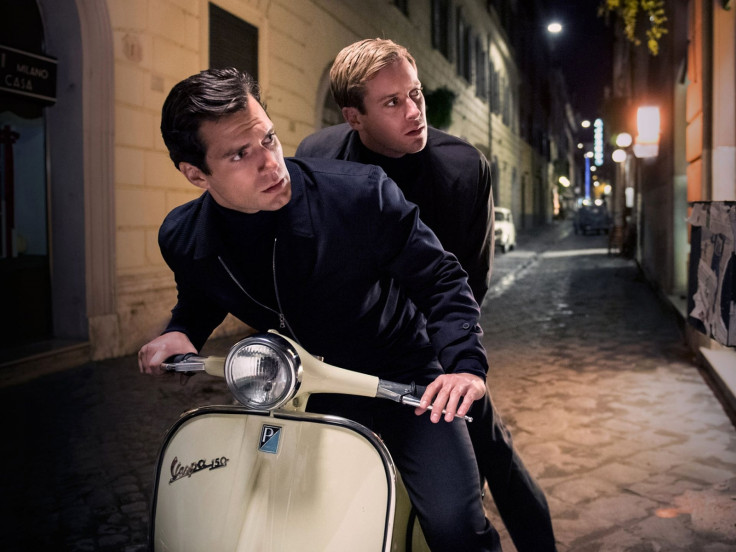 This year is chock-full of secret agent capers in the cinema, and sandwiched in between hilariously slapstick Spy and James Bond's Spectre (which will inevitably be serious and ever-so-brooding) is Guy Ritchie's The Man From U.N.C.L.E; a film that is never really sure what it wants to be but makes for a stylish and relatively enjoyable couple of hours none-the-less.
The film's underlying premise is much like its main character Napoleon Solo, incredibly one-note but effective as it sees two individuals who can't stand one another being forced to work together for the sake of a common cause. Set during The Cold War, former antiquities thief-turned-suave CIA agent Solo (Superman himself, Henry Cavill) and rough-around-the-edges KGB operative Illya Kuryakin (Armie Hammer) have to put aside their differences as they attempt to rescue a German rocket scientist being held captive, which will subsequently thwart the production of a nuclear warhead, governed by filthy rich socialite and villain Victoria Vinciguerra (Elizabeth Debicki).
Much like the technique employed in Tom Cruise's latest action Mission: Impossible – Rogue Nation, the opening sequence is one of the movie's most impressive features, starting the film off with a bang while simultaneously setting up the characters and showcasing their skills in a succinct but entertaining way. We see Solo swanning his way sleekly through the streets of Berlin, exhibiting that Cavill not only fits into his character's jazzy tailored suits impeccably but into his cocky and witty one-liners too.
There he meets daughter of the missing scientist, gutsy Gaby Teller, who he needs to bring aboard the mission so she can help them retrieve her father. Played by Alicia Vikander, Gaby provides many of the film's best scenes, grumpily mothering quarrelling Solo and Kuryakin as they frequently resort to childish name-calling and petty arguments as to which designer belt would go best with their undercover outfits. Even in the opening car chase, she drives like a professional stunt driver while delivering ridiculing remarks to her suited-and-booted new acquaintance with a permanently raised eyebrow, letting you know immediately that she's not going to be the typical third wheel to the film's male heroes. Shortly after Gaby is introduced, Hammer's Kuryakin literally enters like a bull in a china shop, setting his role up to be the almost neanderthal-like-brawn to Solo's brains, and therein lies the simple but agreeable set-up that remains for the entirety of the film.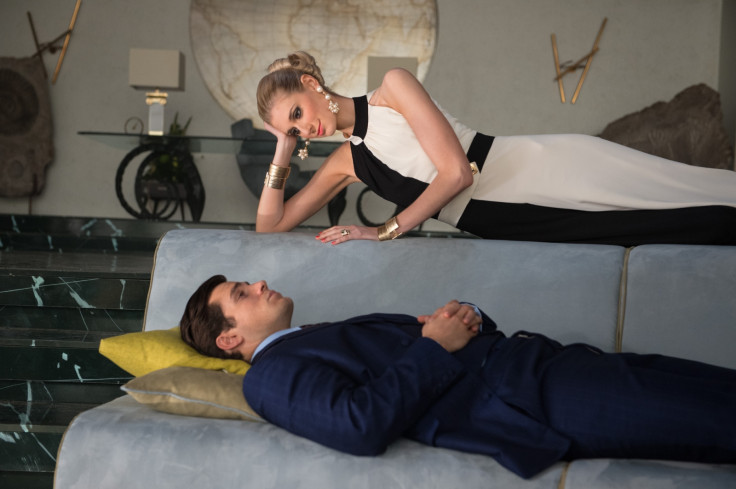 It glosses over the history fairly quickly, other than flickering newspaper montages set against the opening credits, a brief mention of Hitler and the Russian and American conflict symbolised in Solo and Kuryakin's disdain towards each other at the beginning of the film (the Cuban Missile Crisis came just a year before but they never really touch upon it), the events could arguably be set at any time, with the threat of the movie being that nuclear weapons are being manufactured by villainous hands. It's a theme that's been done numerous times on the big screen before yet here we are in the 1960s, and while it's visually dazzling, it's only real clarification comes with the existing knowledge that its acting as a sequel to the television show set in the same era.
It's reluctance to bog itself down with any fact however just proves that The Man From U.N.C.L.E. is much more about fun than it is about substance and you can't really blame it for being this way when it so unashamedly admits it with every chance it gets. Even one of the last lines uttered within the movie is: "How's that for entertainment?" which can't help but make you question whether it's merely a coincidental part of the plot, or whether it's throwing it's cocksure escapism in its audience's face one last time.
Looking back to the boxing scene in the first Sherlock Holmes film, it's easy to see why Ritchie is known for his larger than life, highly stylised action sequences and The Man From U.N.C.L.E. is no exception. He goes above and beyond the call of duty in this movie however, in scenes that show Kuryakin getting so amped-up that he exhibits somewhat Kill Bill-like rage while the camera pulses in and out of his face as he gears up to fight. His fearlessness to be a little wacky is also exhibited in the sped-up action scenes that add a zany feel to the whole piece, which concurrently dazzles you and makes you feel a little queasy.
Some of it comes across a little odd, but aesthetically in general, the film marvels. But then this wasn't really in doubt given its era and the glimpses seen in the trailer. Combined with Ritchie's evident dedication to making his pictures look grand, its lavish sets across Germany and Rome and trendsetting costumes, add a classic sophistication to the world of espionage we haven't seen since early 007 days and it gives the entire movie an air of glamorous pastiche and nostalgia that is welcomed.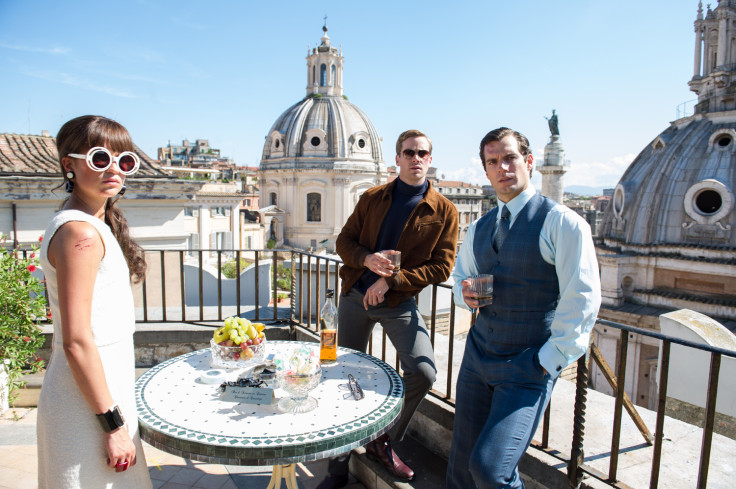 Given all of its trope-filled tumbles and caricature-like exaggerations, one thing that The Man From U.N.C.L.E. never cops out on is the unique treatment of its two female characters. It shouldn't be a big deal that the women on-screen can give the men a run for their money but within the spy genre in particular, it is, and in a year where the term "Bond Girl" is still very much alive-and-kicking (it's 2015, are we still really saying that?), not once does this film treat its females like simply a love interest or a bad guy that can never live up to its male good guy counterpart. It could simply be down to Vikander and Debicki's glaringly obvious talent for commanding the screen, who knows, but its there and it's appreciated.
Even though the four main actors fare incredibly well given that they've not really been given much to work with, particularly Debicki who doesn't get nearly enough screen-time, it's evident that Ritchie largely put together this cast by deciding who he wanted to work with just as much as who was genuinely fitting for the part. After all, we have a Brit playing an American (in fairness to Cavill, his accent is the best in the movie) an American playing a Russian, an Australian playing a Brit and a Swede playing a German. Heck, even David Beckham pops up at some point with an accent that is almost indistinguishable but you laugh at the British in-joke all the same and Ritchie's blatant buddy-move of putting his friend in his latest film weirdly adds to the whole idea of awkward and boyish camaraderie that drives the whole movie.
If The Man From U.N.C.L.E. remained as good as its best bits throughout, it would easily have hailed itself the best blockbuster of the summer. But unfortunately it doesn't, falling happily on the charm of its leads that its story somewhat takes a back seat. There's no question that the quartet of leads can handle the weight but it would have made the film that much better if it paired an exciting story with its charismatic cast.
It ultimately ends up feeling like it's missing something, albeit something small. A three-quarters full movie, it has all the right components, but it doesn't quite use them in the most effective way. It features a glimpse of a romance but never quite delivers in the love stakes. It has the unquestionable talent, but a slightly meandering script. But its missteps never quite eclipse the amusing nature of the piece and its genuine laughs keep you entertained long enough to maintain your interest throughout the less-amazing scenes. If one thing's for sure judging by the final scene, Ritchie's already planning a sequel – let's just hope he concentrates a little more on the plot now that we're already introduced to the characters.

© Copyright IBTimes 2023. All rights reserved.