Zoolander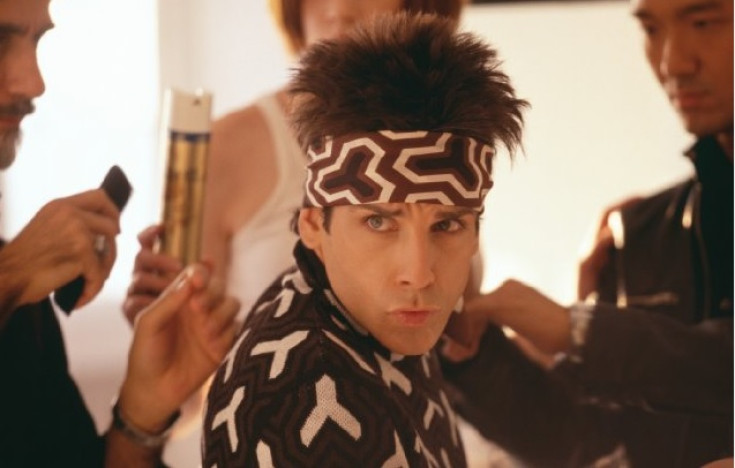 If you like Ben Stiller when he is at his silliest, you are certainly in good territory with Zoolander as it is probably his weirdest role to date. Yes, even counting his creepy portrayal of gym owner White Goodman in Dodgeball.
The completely bizarre but inarguably funny movie sees him depict dumb but well-intentioned model Derek Zoolander, who goes from being at the top of his game to sinking to the bottom of the style pile when rival model Hansel (Owen Wilson) unexpectedly wins the VH1's male model of the year award. Without his prestigious status in the fashion world, he begins to lose his friends, grow distant from his father and, most shockingly for him, struggle with keeping his self-confidence.
As Zoolander falls off his once existing pedestal, he gets hired by flamboyant fashion mogul Mugatu (Will Ferrell) thinking he will rise to fame once more on the back of his designs. But it turns out that Mugatu has got his own plans for his new muse... brainwashing him to kill the president of Malaysia. Sounds weird. we know, but give it a chance – it is stupidly chuckle-worthy.
The film boasts a whole host of famous faces (as most Stiller, Wilson and Ferrell collaborations do) including Milla Jovovich, True Blood's Alexander Skarsgard, Christine Taylor, David Duchovny and Jon Voight. But those are just the acting parts. It features an almost excessive amount of celebrity cameos too, from the likes of Natalie Portman, Tom Ford, Mark Ronson, Lenny Kravitz, Paris Hilton, Gwen Stefani, Cuba Gooding Jr and David Bowie.
Watch this if you enjoyed: Dodgeball, Anchorman, Blades Of Glory, Wedding Crashers, Hot Rod, Step Brothers, Tropic Thunder, Dumb And Dumber, Me Myself And Irene.
Available on Netflix UK.
Hurricane Of Fun: The Making Of Wet Hot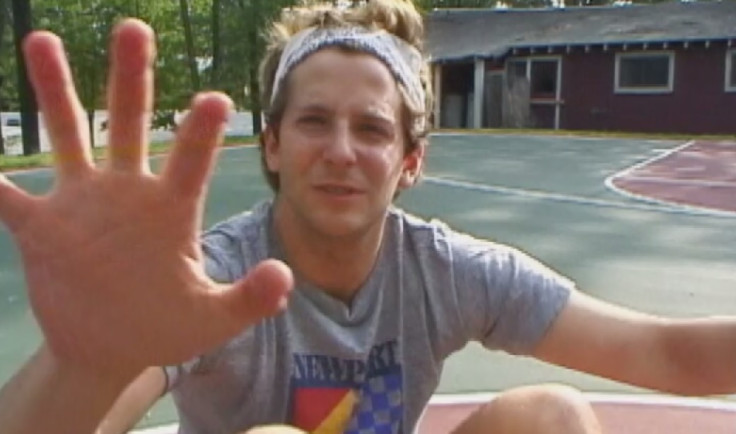 Hurricane Of Fun: The Making Of Wet Hot is a behind-the-scenes documentary not necessarily exclusive to Wet Hot American Summer fans. But lovers of comedy movies in general will enjoy this look at what goes on behind the cameras.
You will particularly enjoy the documentary if you like all or even one of the stars from the movie. It features short, funny and personal interviews with nearly every one, from Paul Rudd and Molly Shannon to Frasier's David Hyde Pierce, Marguerite Moreau and Janeane Garofolo.
Wet Hot American Summer featured a few actors starring in their first ever films and to see the beginnings of what turned out to be big careers such as Inside Out's Amy Poehler's and American Sniper's Bradley Cooper's is a real treat.
Hearing four-time Oscar-nominated actor Cooper say he was so lucky to land the job as he had only graduated from acting school two days before they started shooting and Poehler talking so fondly about her origins in the Upright Citizens Brigade New York comedy show is very endearing considering their huge success now.
The Making Of Wet Hot is the perfect companion to the recently released First Day Of Camp, full of both nostalgia for the 2001 movie and the birth of some amazing and well-loved talent's movie careers.
Watch this if you enjoyed: Wet Hot American Summer, Wet Hot American Summer: First Day Of Camp, They Came Together, Wanderlust, Role Models, Movie 43, Our Idiot Brother.
Available on Netflix UK and US.
Mousehunt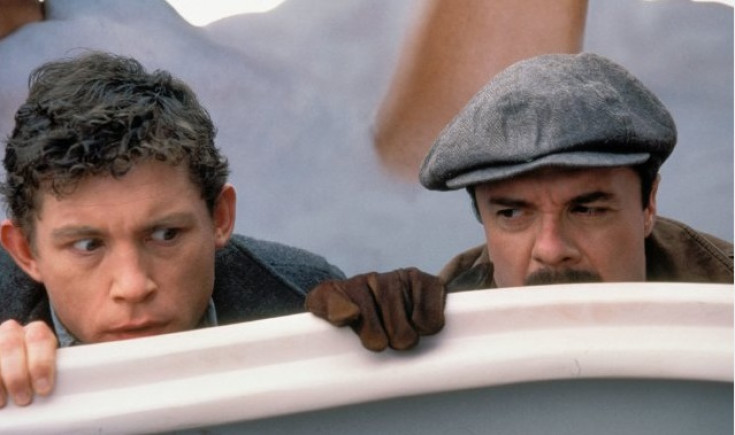 Branded as "Home Alone with a mouse," Mousehunt is a hilarious disaster movie of sorts that sees brothers Ernie (Nathan Lane) and Lars (Lee Evans) Smuntz unexpectedly inherit a run-down mansion and his outdated string factory from their estranged, once-wealthy father, which causes them to outrageously bicker. Ambitious Ernie wants to sell both to make himself a lot of money and Lars, the more compassionate of the two, feels like they should honour their father and restore the factory to its former glory.
When Lars goes home to his wife to tell of his own plans for his father's business, she kicks him out on the streets for not taking the money from the conglomerate that want to take it over, rendering him homeless. Meanwhile, restaurant owner Ernie, serves Mayor McKrinkle in the hopes that this meal will make him a famous chef for serving such a prestigious guest. But when he accidentally chokes on a cockroach and suffers a fatal heart attack, Ernie's food establishment is shut down.
With nowhere else to go, both unsuspecting brothers find themselves going to live in the mansion and soon find themselves stumbling across the house's blueprints that indicate it is indeed worth a lot of money. Combining their new-found discovery with their new-found desperation, they decide there and then that they will renovate the property and sell it on for a fortune.
However, there's a particular nuisance of a lodger that keeps getting into the way of their house-keeping. One they think needs to vacate the premises immediately: an immeasurably mischievous mouse hell-bent on staying in its swanky abode.
This was Gore Verbinski's second film, who then went on to famously helm children adventures Pirates Of The Caribbean and The Lone Ranger, but then also directed more adult features such as The Ring and The Weather Man. His knowledge of delivering humour is evident in Mousehunt, particularly when it comes to Laurel and Hardy-esque slapstick.
Watch this if you enjoyed: The Borrowers, Planes, Trains And Automobiles, Office Space, Bean, Home Alone, Anger Management, National Lampoon's Vacation, Caddyshack.
Available on Netflix UK.
Elizabethtown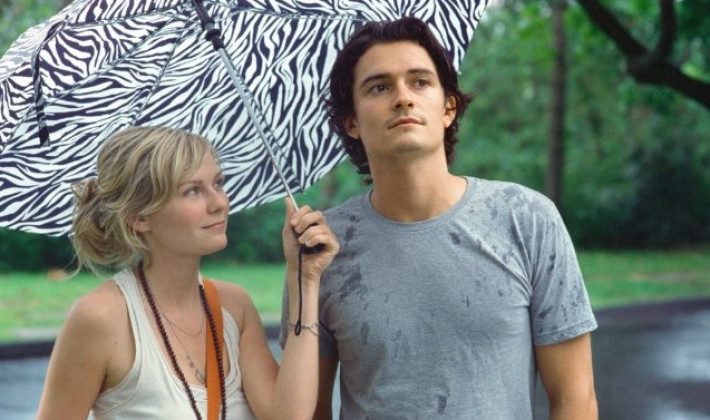 Not your average romance film, Elizabethtown tells the story of shoe designer Drew Baylor (Orlando Bloom), who vows to kill himself after a major work mishap causes his company to lose almost $1bn and his girlfriend breaks up with him. But his elaborate plans are thwarted as just when he is about to do the deed, he receives a phone call from his sister letting him know his father has just died, momentarily shaking him out of his depression.
Volunteering to retrieve the body as his mother has a fraught relationship with the family his father was staying with, Drew boards a red eye flight to Elizabethtown where he meets steward Claire (Kirsten Dunst), who changes his view and perspective of life.
Directed by Cameron Crowe, best known for Almost Famous, We Bought A Zoo and Jerry Maguire, you can see his style throughout the whole piece, from the beautifully accompanying soundtrack to how well it deals with such heavy subjects including losing your way in life, suicidal thoughts and ultimate death, but in a such a fresh and light way that it is easy to stomach. But never does it cross the line of shaking off these topics like they're nothing either. You even find yourself laughing at a number of points in the movie.
Watch this if you enjoyed: The Last Kiss, Wimbledon, Jerry Maguire, 500 Days Of Summer, Vanilla Sky, Singles, Say Anything..., Almost Famous.
Available on Netflix US.
Sorority Row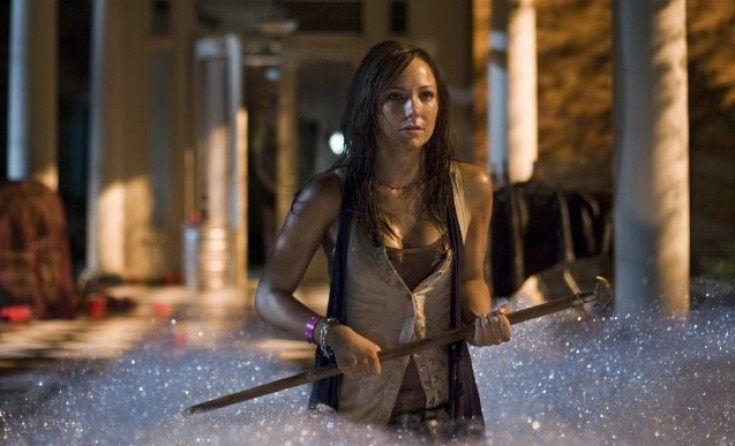 Sorority Row does not necessarily do anything ground-breaking when it comes to teen horror but you can be sure it will deliver on all of the stuff that more mainstream horror-junkies are looking for: ominous-looking cloaked figures popping out of nowhere, indulgently gory deaths and a twist that you will not see coming [unless you're one of those annoying people who really looks for it]. Then again, it is not a genre where you are looking for an Oscar-worthy movie anyway...
It focuses on a group of sorority sisters who attempt to cover up the death of one of their housemates after a prank they all were a part of goes terribly wrong. But shortly after their act of deceit, the friends find themselves being offed one by one by a violent serial killer who is intent on getting revenge for what they all did.
It can be said that it is a bit of guilty pleasure given it is not the best movie in the world. But if you are a fan of horror, you will not be disappointed as it is more than worth a watch. It stars the likes of Sucker Punch's Jamie Chung, The Hills reality star Audrina Partridge, Rumer Willis and even a small role played by Star Wars' Princess Leia herself Carrie Fisher, so what is not to like?
It did not fare very well with critics when it was released back in 2009, but it has since become a hit among fans of that style of movie. And its dark and gloomy but simultaneously tanned and flashy school-kid vibe makes for a film that is an easy, evening watch.
Watch this if you enjoyed: My Bloody Valentine, Black Christmas, The Roommate, Prom Night, When A Stranger Calls, Scream, Cry Wolf, Urban Legend, The House On Sorority Row.

Available on Netflix US.