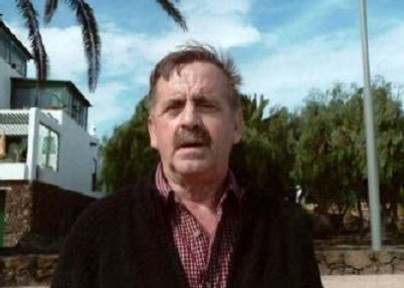 Police have released an image of a man they would like to speak to in connection with the attempted abduction of a British child in Lanzarote.
Thames Valley Police are working with Spanish authorities in order to track down the man - believed to be British - wanted in connection with an incident at the resort of Costa Teguise on 30 January 2012.
A family from Milton Keynes were on holiday in the Canary Islands resort when a man attempted to kidnap the three-year-old girl by leading her away by the hand from a shop.
The girl's father noticed the child was gone and went outside, where he saw the man taking the girl around the corner into an alleyway.
The father ran from the shop to his daughter, before pulling her away from her would-be abductor. The family later saw the man acting suspiciously on a beach, but he left the scene before police arrived.
The man wanted in connection with the attempted abduction is described as white with pasty skin, of stocky build with broad shoulders, 5ft 8ins to 5ft 9ins, 40 to 55 years old, with short dark hair and a dark moustache. Police believe he is British as he spoke fluent English.
Det Con John Swallow said: "This is a very concerning incident in which a young girl was led away from her family by an unknown man.
"The victim's father knew it was his daughter being led around the corner because he recognised her flashing trainers.
"The incident was reported to Thames Valley Police after initially being reported to police in Lanzarote and we have been making enquiries to try and establish the man's identity since then.
"We are working closely with the Spanish authorities and Interpol on this case and will continue to do so.
"We have reason to believe he may be a British citizen as he spoke fluent English and made references to being on holiday.
"I am appealing for anyone who recognises the man in the images or has information on his whereabouts to contact police as soon as possible."