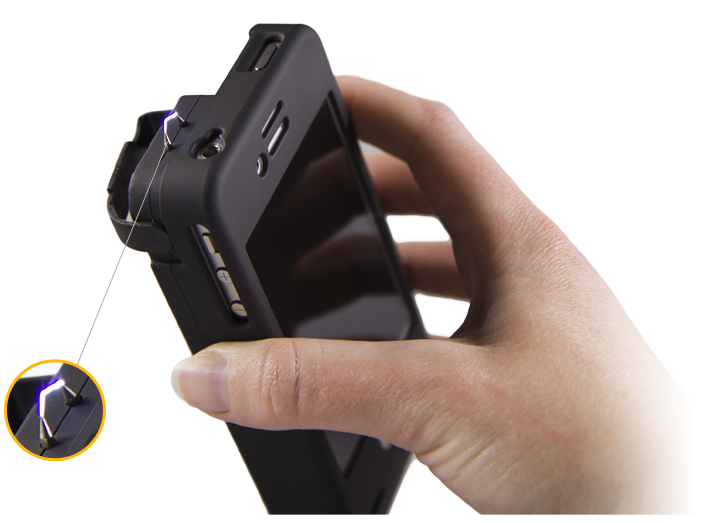 A 14-year-old boy has been arrested in Manchester after he was found carrying an iPhone that had been converted into a stun gun.
Officers who searched the teenager found him carrying what looked like an innocuous smartphone but discovered it was a stun gun after one of the officers received an electric shock. The officer was not thought to be seriously injured.
The police will send the stun gun for analysis to determine how dangerous it is.
Sergeant Phil Marsh said: "It has the appearance of a black iPhone but the volume buttons are more prominent. The top has a silver strip with two points from which the current is discharged. The volume buttons appear to activate the device. People need to be aware that possession of them is an offence under the Firearms Act."
Police were called after the boy and three other teenagers allegedly racially abused a bus driver in Portland Street, in the centre of the city.
The 14-year-old, who was also carrying a knife, was arrested on suspicion of possessing an offensive weapon, possession of a bladed article and a racially aggravated public order offence.
The other three youths were held on suspicion of racially aggravated public order offences.
Stun gun phones were a feature at the Consumer Electronics Show in Las Vegas in January, when the Yellow Jacket was unveiled - an iPhone charger case that can deliver a 650,000-volt electric shock.
And in January Wesley Walter, a 26-year-old drug dealer, was jailed at Southampton Crown Court for five years for possessing a 50,000-volt stun gun disguised as a mobile phone. The weapon was capable of discharging 50,000 volts, but he claimed he had only bought the firearm as a novelty item.