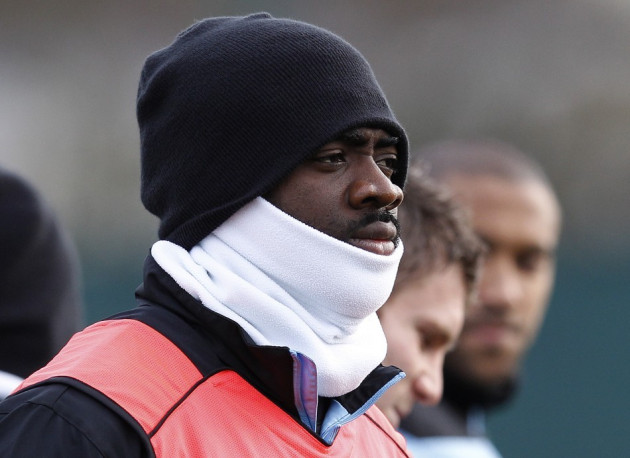 Roberto Mancini's side slumped to a 2-4 defeat to Aston Villa in the third round of the Capital One Cup.
The Premier League heavyweights rested a number of top stars for the game against the Villans but still fielded a side including England internationals Joleon Lescott, James Milner and Gareth Barry and the Argentine - Italian pair of Carlos Tevez and Mario Balotelli in attack. The continuing trend of conceding late goals (or indeed any goals at all) is beginning to worry Toure and the club. City conceded only 29 goals in the league last season; so far the team has already allowed seven in five games.
"It was a disappointing night. The team didn't play well. We conceded four goals, which is not good, and we gave some cheap goals to Villa as well. It concerns us because a team like Man City cannot expect to concede four goals at home," the Ivorian international said after the match.
"This is a problem. We need to work with our defenders because they don't work well at this moment," Mancini was forced to confess, adding, "When the situation is like this we have to understand our mistake and do our best for the future."
Maicon Supports Mancini
Meanwhile, City's new Brazilian right back, Maicon, has spoken in support of Mancini. The two of them worked together when the 47 year old was in charge of Inter Milan. Mancini and Villa manager Paul Lambert were involved in a heated dispute on the touchline.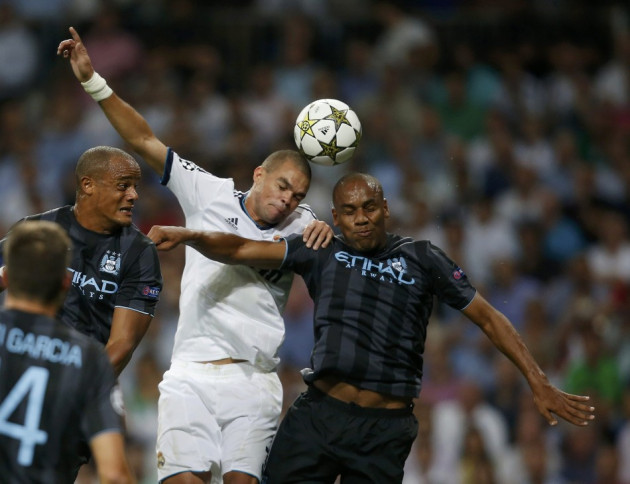 The problem seemed to stem from Joe Bennet's tackle on Barry, for which Mancini reportedly suggested a yellow card was in order; Lambert reacted to the suggestion and the controversy took off from there. Mancini was quoted, after the game, as dismissing Lambert.
"It was nothing. If that's what he said then fine. I respect him as a manager and an ex-player," Lambert replied.
"He's a winning manager like the other ones, so he has the same passion and the players appreciate it when the manager speaks up for the team and the players, especially because he puts the pressure on himself rather than giving it to the players," Maicon said after the game. The veteran Brazilian then said Mancini was passionate about not conceding goals and would work to ensure this defensive frailty was a momentary thing.