Ajax midfielder Christian Eriksen has refused to extend his contract with the Dutch champions, leading to speculation over his future at the club. The 20-year-old previously voiced his desire to play in either the German, Spanish, Italian or English leagues. And given the extent of interest in the player from the Premier League, it would appear to be the logical destination.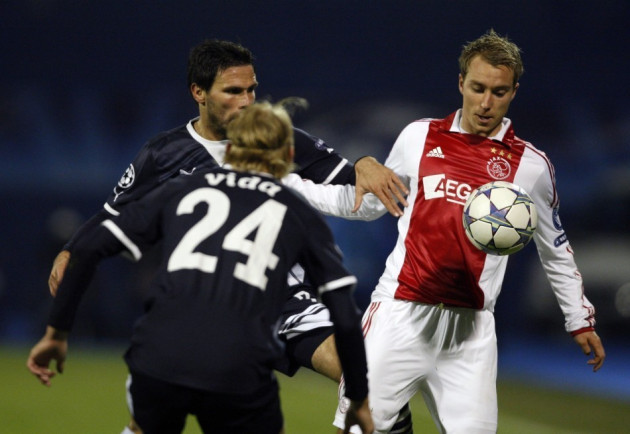 "Christian has informed us that he doesn't want to sign a new contract right now. I think he and his agent want to see what opportunities present themselves this summer," Ajax technical director Marc Overmars said to sporten.dk, adding, "We want him to stay here for at least two more years, but the day he leaves us, he will be ready to play for the very best. He's a player even the biggest clubs in the world could do with having in their squad."
Eriksen's refusal to sign a new contract, for now at least, will alert a number of clubs in England alone, with Liverpool, Manchester United, Manchester City and Tottenham all having expressed an interest. The midfielder is bound to the Amsterdam ArenA till the summer of 2014, meaning that if the stalemate in the Dutch capital continues, Ajax may have no option but to sell Eriksen at the end of this season.
Eriksen has five goals in eight Eredivise appearances so far this season and seven in 17 in all competitions.
City's interest in Eriksen comes after the youngster put in two excellent performances in the Champions League group games. The two clubs were drawn together in Group D and Eriksen was instrumental in Ajax's 3-1 home win and the 2-2 draw at the Etihad. Spurs' interest in Eriksen may have waned since the signing of German midfielder Lewis Holtby. And likewise, Liverpool's January signing of Brazilian Philippe Coutinho from Serie A club Inter Milan may mean Brendan Rodgers may pass this up; Anfield chiefs are more likely to be concered about a long-term replacement for 35-year-old veteran Jamie Carragher, who retires in the summer.
All of this leaves United and, curiously, it is to Old Trafford that Eriksen has been most strongly linked. Despite excellent performances, both Ryan Giggs and Paul Scholes need to be replaced, for the long-term. And Eriksen could be a perfect fit for either of those two players. In addition, Sir Alex Ferguson will also have one eye on the availability and long-term fitness of Darren Fletcher and Anderson.
Meanwhile, Ajax are scheduled to play Romanian side Steau Bucaresti in the first knock-out round of the UEFA Europa League. The first leg will be played on 14 February, in Amsterdam, with the return scheduled for the following week.