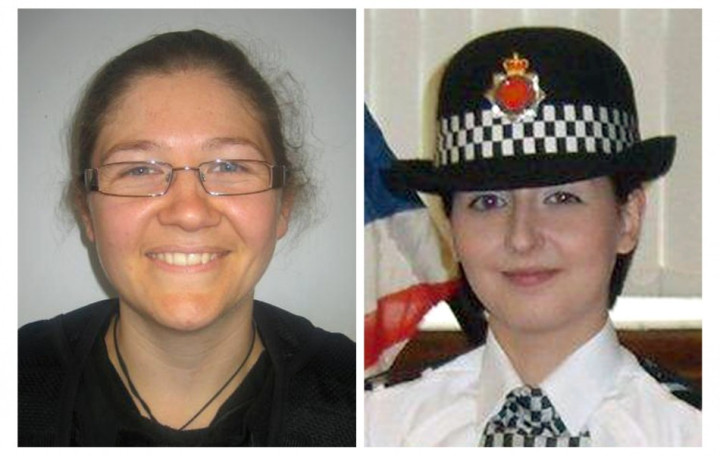 A 28-year-old man has been arrested in Greater Manchester on suspicion of conspiracy to commit murder after the deaths of two police officers.
PC Nicola Hughes and PC Fiona Bone were killed when they answered a routine call-out in Hattersley, Tameside.
Dale Cregan, 29, was being held on suspicion of their murders and of the murders of David Short and his son Mark.
Cregan gave himself up at a local police station following the incident. He had been on the run since June and was was reportedly held at the station under armed guard.
Chief Constable Sir Peter Fahy confirmed that a firearm had been recovered from the area where the two policewomen died as well as a large number of fragments from a grenade.
Fahy added that he had been "overwhelmed" by the public support following the killings of the two officers.
He said there had been 25,000 messages of condolence on the force's website and 19,000 messages on Facebook.
The Queen offered her condolences at the "tragic loss" of Bone and Hughes.
Assistant Chief Constable Garry Shewan said the incident was the "most upsetting day" of his career.
Shewan added: "The impact of yesterday's events will be felt by the force, residents of Greater Manchester and most importantly Nicola and Fiona's family, friends and colleagues for many, many years, such was the regard in which they were held.
Overwhelming reaction
"I hope, like me, Nicola and Fiona's family find some comfort in the many thousands of messages of condolence and support that we have received.
"The reaction has been overwhelming and I want to publicly thank those who have taken time out to pay tribute to Fiona and Nicola and pass on their kind words of support, love and condolence.
"Two hard-working and brave young women did not go home to their loved ones as a result of a calculated and malicious plan.
"We are determined to bring each and every person involved in this incident to justice."
The family of 23-year-old Hughes, who had been in the force for three years, described her as a "very caring and loving girl" who loved her job.