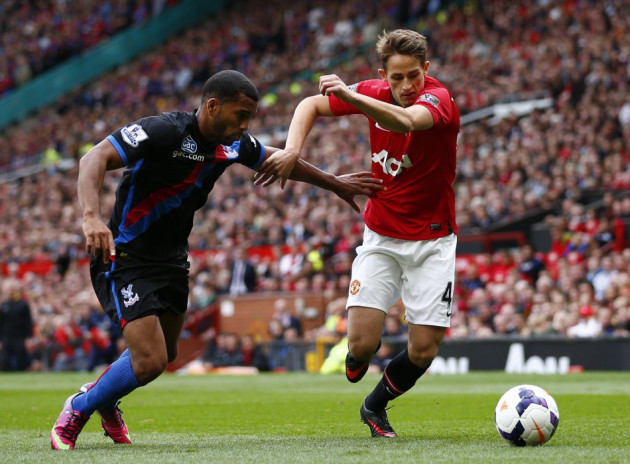 Manchester United prodigy Adnan Januzaj has every intention of remaining in the first team squad after his highly impressive Premier League debut.
The 18-year-old was given his first taste of senior football during his side's Community Shield win over Wigan Athletic in August but gave a real indication of his burgeoning potential after making his Premier League bow against Crystal Palace.
The attacking midfielder was introduced with just over 20 minutes remaining and provided a thrilling insight into what fans can expect from him in the coming years as he persistently troubled Palace defenders with his quick feet and outstanding vision.
His manager David Moyes has indicated that he will put out a strong line-up in the club's Capital One Cup clash against Liverpool given the significant rivalry that dominates the fixture, but Januzaj may still find himself with another opportunity to immerse himself in the first team and continue to make the most of the opportunities that fall his way.
"I played quite a few games in the reserves last season and I thought I did well, and from there I had the chance to go on tour in the summer," Januzaj told United Review. "It was a good opportunity for me to show what I could do for the team.
"That was a great experience for me and ever since then I've been working hard. Now the manager has given me my chance in the first team at Wembley and against Crystal Palace.
"That was my first Premier League game for United and my first at Old Trafford so it felt very special. I was in front of another big crowd and I was shocked to get about 25 minutes. When I got the call to say I was coming on, I was surprised. But I went on and tried to play my game."
After impressing in the under-21 ranks last season, Januzaj found himself in amongst the first team during United's pre-season tour.
Alongside Wilfried Zaha, the two provided some of the most eye-catching performances from the United contingent ahead of the new season which threw the former Anderlecht prospect in contention for his Community Shield chance.
With two senior appearances now under his belt, the teenager has every intention of continuing his meteoric rise.
"First, I'd like to stay in the squad," he continued. "I want to play as many games as I can and become the best player I can possibly be. But I know that I need to keep working hard every day to achieve that."