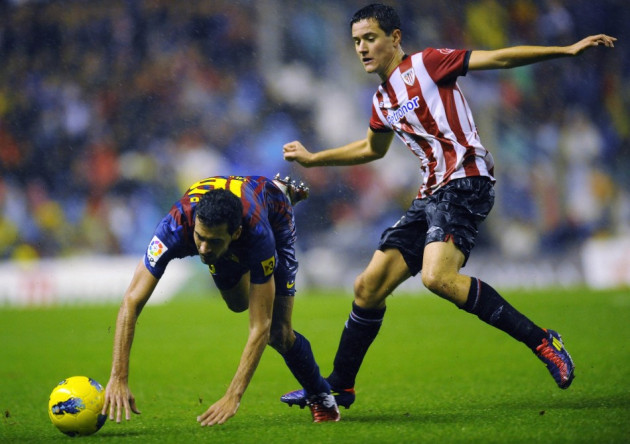 Athletic Bilbao playmaker Ander Herrera has closed the door to Manchester United despite reports recently claiming that David Moyes's team are going to try signing him in the next transfer window.
Manchester United were very close to acquiring Herrera's services last summer but the English team refused to meet his £36m release clause. In the last few days media from Spain and England have reported that Moyes is still interested in the Bilbao midfielder and the negotiations between the two clubs continue.
However, Herrera has assured that his aim is to stay in Bilbao and he has no intention of moving to Old Trafford.
"I am tired about this issue. People are going to think that I want an exit but it is not true. I have said already that I am happy in Athletic Bilbao and I am going to stay here," Herrera told the Spanish media after Bilbao's game against Malaga.
Moyes confirmed this week that United are keen in reinforcements in January.
"We are going to try to, if the opportunity is there. But it has to fit the right criteria. If it doesn't we will have to wait until the summer and see if we can get the players then."
Last summer Herrera was Manchester United's main target after Cesc Fabregas refused to come back to the Premier League. Reports even claimed that United reached an agreement with Bilbao for the 24 year old midfielder but it was not the case.
Rumours of Manchester United's interest led to an unsettled start to the season for Herrera, who struggled to get a place in the starting line-up under new manager Ernesto Valverde. He has been on the bench five times in 14 La Liga games and Moyes had been hoping to take advantage of this situation to cut the price of the deal in January.