Manchester United signing Angelo Henriquez is settling well into Old Trafford, according to Warren Joyce, with the reserves coach explaining that the youngster will need to be patient before he gets a chance for the senior side.
Henriquez made a late move to the Red Devils in the summer, with the 18 year old brought in to bolster the squad's forward line even further as Robin van Persie, Nick Powell and Shinji Kagawa joined the fold.
And though he is yet to have any mention for the United senior team, Joyce insists that all parties are aware that it will take time for him to get regular chances with the reserves side, particularly with so many options up front.
"It's a long-term project," he told the United website. "Angelo is a great lad. He's come to the country and fitted in well.
"He's working hard in training but we had three forwards up there [ when the reserves played Sunderland] even if we didn't play like that in the first half.
"It wasn't just one up front - we had three forwards looking for rotations but we didn't retain the ball long enough to get into positions where we could develop those situations."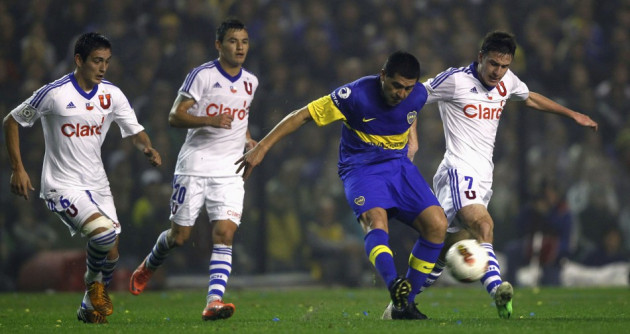 Henriquez will continue to develop in the youth team while his more senior counterparts concentrate on getting the side back in contention for the title and Champions League glory.
Some critics believed that the youngster should have stayed in Chile as he continued to grow and improve, but Ferguson made it clear when he brought Henriquez on board that he needed to sign the star as early as possible to keep him from rivals' clutches.
"We scouted him when he was 14 years old and just monitored him," the United manager explained at the time.
"When he turned 18, we knew we could take him; it's the first time we can sign them in this country, at 18, and so we were very fortunate the Chile Under-20s were over here.
"We watched all the games and everyone said: 'You need to bring him in'.
"He's very quick and a good finisher. He's strong, with great shoulders on him for a boy of 18. So hopefully he'll do fine."