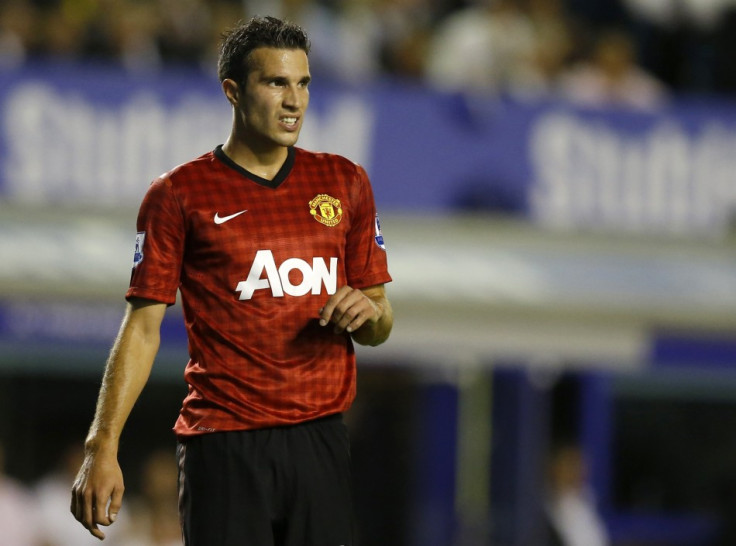 Manchester United defender Patrice Evra has heaped praise on summer signing Robin van Persie by comparing him with Old Trafford legend Ruud van Nistelrooy.
The Holland international has already scored 10 goals this season and was once again on target at the weekend as helped Manchester United earn a 2-1 win over his former club Arsenal.
Despite only being at the club for a matter of months he has already become a hero to the fans and is drawing comparisons with some of the finest strikers to grace the Old Trafford playing surface.
United left-back Evra believes that there are plenty of similarities to Van Nistelrooy who fired the club to the league title in 2003 by scoring 25 league goals in his 34 appearances.
The former Holland striker became a cult hero at Manchester United, spending five seasons with the club and scoring 150 goals in just 219 games for the club.
"Everyone knows what a great player he was at Arsenal, but it is never easy to play against your old team-mates," Evra told the Daily Mail.
"People can now see that Robin is strong mentally. He seems like he has played for us for many years and he reminds me of Ruud van Nistelrooy. I hope he can keep going because he can be one of the best, just like Ruud.
"I played with Ruud when I signed for United and I remember what a great player he was. They are both Dutch but it's more than that. They have the same class and touch when you pass the ball to them.
"(Robin) has started so well and I just hope he can keep going because, at United, you have to do that in every game."
Van Persie has quickly settled into life at Old Trafford and is already leading the way in the Premier League with eight goals.
If he can go some way to matching the 25 league goals Van Nistelrooy fired in 2003 then Manchester United may well be once again challenging for another Premier League title.