Tom Cleverley believes that Manchester United are in a four-horse race for the title as he admitted that Arsenal are a genuine threat this season.
The Gunners finished some 19 points behind United and the Premier League champions Manchester City, but Cleverley feels they are producing the best football in the early stages of the season.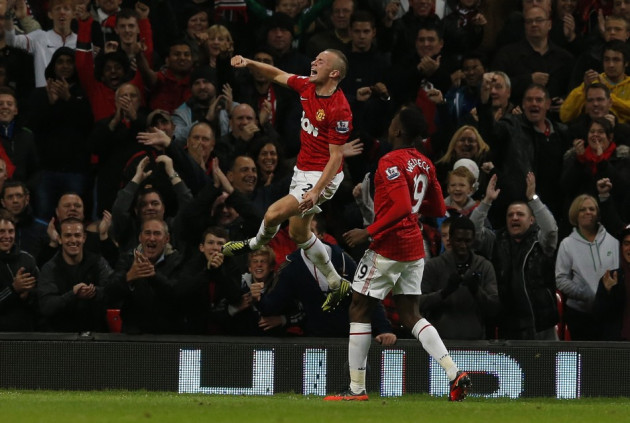 "The way the four teams have started you can definitely see a four-horse race," Cleverley told The Sun. "Arsenal are probably playing the best stuff at the minute while Chelsea are winning games - which is what they are good at.
Arsenal may have lost Robin van Persie to Manchester United but their reinforcements have started well with Santi Cazorla and Lukas Podolski both impressing.
Chelsea have also started the season well after investing heavily in their squad and Cleverley is aware that United cannot afford to fall behind the leaders, no matter how early it is in the season.
"It's dog eat dog up there. You know if you get a bad result there's going to be two or maybe all three of the other teams winning," added the England international.
"You have to be on your game every week and a bad three or four-game run could be very significant. I think it will be the most competitive season ever."
The 23-year-old has also made it clear that Manchester United will be looking to score as many goals as possible when they smell blood in games after losing the title on goal difference last season.
"We know when we are winning two or three-nil we need to go and win five or six-nil," he said. "It does not need the manager to tell us we let sides back into games last season.
"With 60 or 70 games a season, if you're two or three up you might think 'We have another big game Tuesday so we can take our foot off the gas now'.
"But we have a squad to cope with the number of games so we can go all out for 95 minutes every game."