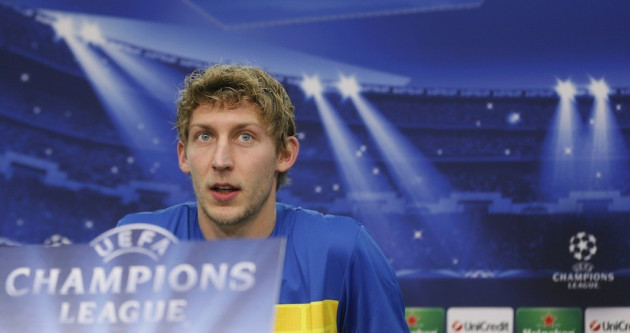 Bayer Leverkusen striker Stefan Kiessling says his side have what it takes to beat Manchester United in their second Champions League game of the season.

United defeated Leverkusen 4-2 in their first group game, helping put the Premier League champions top after four games.
But Kiessling insists that the only reason that the German outfit allowed United to get the better of them was because they were away from home and overwhelmed by the Old Trafford atmosphere, and he insists that at the BayArena his side will have the upper hand.
"The first time we played them, we showed Manchester United too much respect and were very anxious," he said, he said. "Since then we have played a lot of good games and achieved some excellent results.
"At home we are a real force and, don't forget, this is not only an important game for us, it is for them as well."
The match is a particularly important one for David Moyes as his side continue to boast disappointing form in the league. The current title holders were boosted by a win over Arsenal but faltered after the international break against Cardiff, losing their lead in the final minutes and having to settle for a draw.
Their standing in the Champiosn League group means they might only need a point to qualify for the next stage if Shakhtar Donetsk fail to pick up any points against Real Sociedad tonight.
A loss however will mean that Leverkusen take top spot and United will be relying on their final game against the Ukrainian side in order to secure their place in the last 16.