Sir Bobby Charlton has lauded the efforts of Sir Alex Ferguson this season, with the Manchester United manager looking close to achieving his 13th title with the club this season.
The Red Devils have been well and truly challenged by cross-town rivals Manchester City in their current campaign, and though for the majority of the year City have been on top of their counterparts in the Premier League table, United have held their nerve and are now in pole position to hold up a record 20th domestic trophy.
Ferguson's experience has played a big part in United's success this season, and though Roberto Mancini has attempted to play mind games with the Scot on more than one occasion, the club's 4-0 win over Aston Villa last weekend was proof that he has been unaffected by the pressure thus far.
And Charlton, who made over 600 appearances for United in the 1950s, 60s and 70s, believes that Ferguson should be given a great deal of credit for standing up to City, despite having a much lower budget.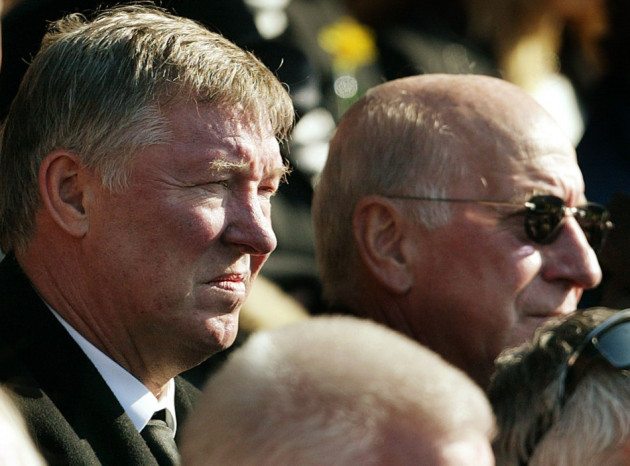 "So much credit has to go to Alex and his coaches for having United involved in the title race again this season," Charlton said in his United Review column.
"At the start of every campaign you want to avoid injuries and suspensions, and United have had such incredible misfortune with injuries that it's really staggering to be in the position we're in.
"There's been so much said about Alex - especially this season, with him passing his 25th anniversary with the club - that it's hard to add anything new. He's just marvellous, and the way he lifts everyone around him is incredible.
"The best example of that is in the reaction to City's 6-1 win at Old Trafford earlier this season. It shocked everybody associated with the club and it's certainly something you hope will never happen again.
"There's a part of you that would like to set the record straight with a similar win one day. But to come back from that result so strongly speaks volumes for how influential he is."
United currently face the possibility of winning the title when they travel to Etihad Stadium on April 30, in what will be a massive act of revenge over the club that embarrassed them so badly last October.
And with Everton to face at Old Trafford before they make the trip across town, Ferguson's squad will be desperate to gain maximum points so they can shore up the title as quickly as possible.