Former United Winger Says He Misses Ferguson
Cristiano Ronaldo has admitted that he misses Sir Alex Ferguson, with the former Manchester United winger revealing that the Scot is as intimidating now as when he joined the club.
Ferguson has been in charge at Old Trafford for 26 years, and Ronaldo's is by far the highest transfer fee the legendary manager has ever received.
A steal at £12 million from Sporting CP in 2003, Ronaldo has gone on to become one of the greatest players in the world, and though he is committed to Real Madrid the 27-year-old has very fond memories of his time at United.
"He's a fantastic person," Ronaldo told CNN of Ferguson. "A human person. He taught me many things. Like I said before, he's like a father in football, because he taught me many things. I really miss him because I have a great relationship with him.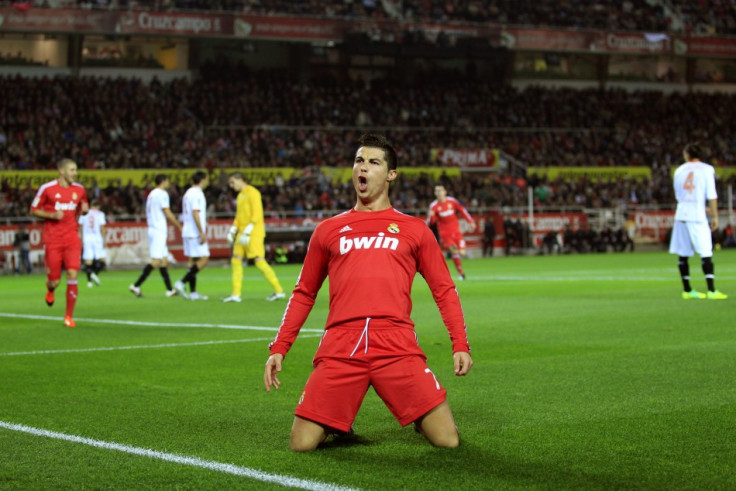 "[He's] very tough. I think sometimes he cannot be like that because, how old is he? 70? It's not good for his heart. He's still tough, strong, I remember him the first time I saw him he was with the same power."
Since United lost Ronaldo to Real Madrid in 2009, he has gone from strength to strength, and is currently joint favourite with Lionel Messi to win the Ballon d'Or award.
Meanwhile, back in northern England, though United have survived without Ronaldo, there's no denying that he could walk into any team and improve it.
In 2011, Ferguson said of the superstar: "We've had some great players at this club in my 20 years, but Ronaldo is up with the best.
"Who is the strongest player I have coached? I cannot pick one in particular, but Cristiano Ronaldo, Eric Cantona, Ryan Giggs and Paul Scholes have been fantastic."
© Copyright IBTimes 2023. All rights reserved.